Gene therapy for DMD, RGX-202, showing safety, efficacy in early trial
3 boys treated at lower dose in Phase 1/2 study, higher dosing likely this year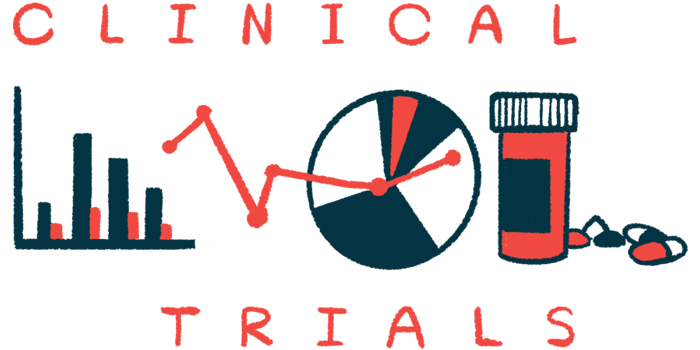 The gene therapy RGX-202 at lower dose was well tolerated by three boys with Duchenne muscular dystrophy (DMD) in an early clinical trial, and biomarker data suggest the treatment is working as intended.
Regenxbio, the company developing RGX-202, expects to administer a higher dose of the therapy to two patients before the end of the year. If all goes well, the trial then will open to more than a dozen other patients.
Initially, the trial's design called for higher dose testing in three boys before expanding. This slight change was made to advance the Phase 1/2 study more quickly, according to Regenxbio.
"We are pleased to share these encouraging results and updates, enabling us to accelerate our development of RGX-202 with the goal of reaching pivotal phase faster," Kenneth T. Mills, Regenxbio's president and CEO, said in a company press release.
Initiation of a pivotal trial could begin in 2024.
DMD gene therapy delivering a shorter dystrophin protein to muscle cells
DMD is caused by mutations in the gene that provides instructions for making dystrophin, a protein that helps to protect muscle cells from damage.
RGX-202 is designed to deliver a gene with instructions to make microdystrophin, providing a shortened but working version of the dystrophin protein to muscle cells using an engineered viral vector. This shortened version notably includes a part of the protein called the C-Terminal, important for dystrophin's function by allowing it to interact with several other muscle proteins.
"The unique construct of RGX-202, inclusive of the C-Terminal domain, has the potential to make a meaningful impact for patients," said Olivier Danos, PhD, chief scientific officer of Regenxbio.
The Phase 1/2 study, called AFFINITY DUCHENNE (NCT05693142) is testing RGX-202 in boys, ages 4 to 11, with DMD and able to walk. Interim trial data were presented in a poster at the 28th Annual International Congress of the World Muscle Society.
These data covered the first three trial participants, who were given a single infusion of RGX-202 at a dose of 100 trillion genome copies per kilogram of body weight (GC/kg). A genome copy is basically one particle of gene therapy.
For the first three months after dosing, they also are treated with a regimen of immune-suppressing medicines (namely eculizumab, sirolimus, and corticosteroids), with the aim of preventing an immune response against the gene therapy's viral vector that could stop the therapy from working.
The first boy dosed, at age 4, has been followed for more than five months. A muscle biopsy taken at three months post-dosing showed notable microdystrophin expression, at about 38.8% of normal dystrophin levels.
In the second boy, dosed at age 10, a muscle biopsy at three months showed microdystrophin expression at about 11.1% of normal levels. With both these patients, the shortened dystrophin protein was located in the sarcolemma, the plasma membrane of a muscle cell.
Both patients also experienced a notable reduction in levels of creatine kinase (CK), a marker of muscle injury. At about three months after dosing, CK levels decreased by 43% in the first patient and by 44% in the second.
"RGX-202 leads to readily detectable RGX-202 microdystrophin levels at 12 weeks and a decrease in creatine kinase levels at 10 weeks post-administration of RGX-202," the researchers wrote.
The third patient, recently dosed at age 6, has been followed for a few weeks and his biomarker data are not yet available.
RGX-202 showing safety, microdystrophin expression evident in patients
Across all three participants, treatment with RGX-202 has generally been well tolerated, with no serious side effects related to the gene therapy reported. The first two patients also completed the short-term, immune-suppressing regimen.
"I am encouraged by these initial results demonstrating that RGX-202 appears to be well tolerated and leads to robust microdystrophin expression in muscle tissue, which are important early findings," said Aravindhan Veerapandiyan, MD, a neurologist at Arkansas Children's Hospital and the trial's primary investigator.
The poster also included preclinical data from a mouse model of DMD testing RGX-202 made using Regenxbio's commercial-ready manufacturing process. Findings indicated that the treatment improved measures of muscle strength, especially when given at the higher dose.
The AFFINITY DUCHENNE trial now is expected to treat two patients with RGX-202 at the higher dose of 200 trillion GC/kg. If no unexpected safety issues arise, Regenxbio announced plans to expand the trial to include up to seven more patients at each dose level.
The trial is recruiting boys with DMD at locations in Arkansas and Illinois. It's open to patients ages 4 through 11 who are able to walk.