DMD Treatment Candidate DYNE-251 Granted FDA Fast Track Status
Designation aims to speed regulatory approval of exon-skipping therapy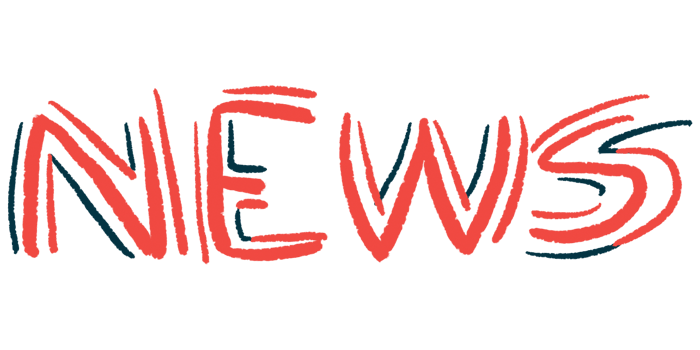 The U.S. Food and Drug Administration (FDA) has granted fast track designation to Dyne Therapeutics' DYNE-251 for the treatment of people with Duchenne muscular dystrophy (DMD) who have mutations amenable to exon 51 skipping.
Fast track status is intended to accelerate a therapy's development and expedite its approval by providing more frequent meetings with the FDA and allowing discussions about the development plan.
The designation also make therapies eligible for other statuses, such as accelerated approval and priority review, which can help get treatments approved faster and bring them to patients earlier.
"Every day is critical for patients and their families, and we are pleased that the FDA granted fast track designation as this provides an opportunity to expedite the development of DYNE-251," Wildon Farwell, MD, Dyne's chief medical officer, said in a company press release.
Therapies for Duchenne MD
DMD is caused by mutations in the gene that produces dystrophin, a vital protein for the normal function of muscle cells, and for maintaining the structure and integrity of muscle fibers.
Most of the mutations in DMD result in missing exons — segments within the gene that carry the instructions for dystrophin production — and result in a complete lack of functional dystrophin in cells.
This leads to muscle symptoms that start around age 2 and continuously progress over time, often causing a complete loss of walking ability and upper body function in more advanced stages.
There is no known cure for DMD, but therapies that skip specific exons and enable the production of a smaller but functional form of dystrophin have shown promise in DMD. Yet, exon-skipping therapies approved for treating the condition offer limited benefits due to poor muscle delivery.
DYNE-251 is an exon-skipping therapy made of phosphorodiamidate morpholino oligomers (PMOs), which are short, man-made molecules that allow exon 51 to be "skipped." Its effect leads to the production of functional dystrophin, although the final protein is slightly smaller than the original one.
The therapy uses Dyne's proprietary FORCE platform, which binds therapeutic PMOs to an antibody that targets specific proteins at at the cell surface. In the case of DYNE-251, that protein is the transferrin receptor 1 (TfR1) found on muscle cells, which enables the targeted delivery of the PMO to muscle tissue.
When used in a DMD mouse model, the approach directly delivered DYNE-251 into the muscles, resulting in increased dystrophin expression in skeletal and heart muscles. This lead to reduced muscle damage and improved muscle function.
In addition, according to Dyne's website, DYNE-251 was found safe in non-human primates, achieving exon skipping, especially in the heart and diaphragm — muscles that weaken over time in DMD patients.
The treatment is now being tested in the global DELIVER Phase 1/2 trial (NCT05524883), which is evaluating DYNE-251's safety and tolerability. It's also examining whether dystrophin muscle levels in DMD patients with mutations are responsive to exon 51 skipping therapy.
The trial is enrolling about 46 male patients, ages 4–16, who are still able to walk or have lost that ability less than two years ago.
The study will be conducted in three parts. First, patients will be randomly assigned to ascending doses of DYNE-251 or a placebo for 24 weeks, or about six month. After that, participants can join an open-label period and receive the investigational therapy for another 24 weeks. In the open-label portion, both participants and researchers know exactly what treatment patients are getting.
In the third part, participants will be followed for up to two more years in a long-term extension part.
Initial data from the trial are expected late next year.
"We are focused on driving toward meaningful clinical data in our DELIVER trial anticipated in the second half of 2023 and continuing to work closely with the DMD community and the FDA to advance a potentially transformative therapy," said Farwell.
Besides DYNE-251, Dyne is focused on preclinical programs for DMD patients with mutations amenable to skipping other exons, including exons 53, 45, and 44.
Furthermore, the company is developing therapies for other serious muscle diseases, including myotonic dystrophy type 1 and facioscapulohumeral muscular dystrophy.