HOPE-3 trial could support approval of CAP-1002
Capricor has completed an FDA meeting about the ongoing Phase 3 study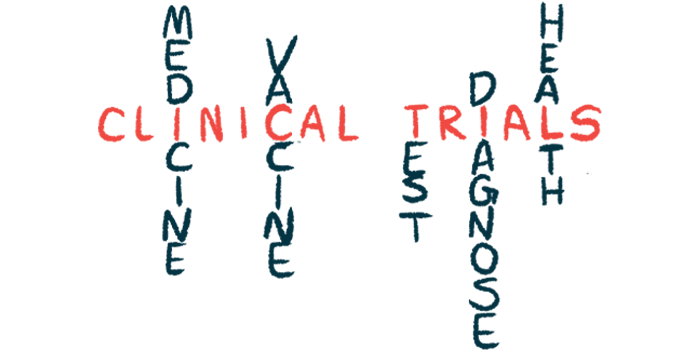 Capricor Therapeutics intends to ask the U.S. Food and Drug Administration (FDA) to approve its experimental cell therapy CAP-1002 for treating Duchenne muscular dystrophy (DMD) in 2025.
The company recently completed a meeting with the agency, which confirmed that data from the ongoing Phase 3 clinical trial HOPE-3 (NCT05126758) should be sufficient to support an application for approval, assuming the results are positive.
"We are pleased to have reached an important regulatory milestone that further defines the path toward registration of CAP-1002 for DMD and brings us potentially one step closer to addressing the great unmet medical need for these patients," said Linda Marbán, PhD, CEO of Capricor, said in a company press release. "During recent meetings with the FDA, we aligned on key features of HOPE-3, which, as currently designed, and if successful, is expected to provide sufficient evidence of effectiveness to support our BLA [biologics license application] submission and significantly expedites our path towards potential approval of CAP-1002."
Recommended Reading
What is CAP-1002?
CAP-1002 contains cardiosphere-derived cells — progenitor cells that are able to grow into mature heart cells and release signaling molecules to promote heart muscle health — derived from a healthy donor.
In the HOPE-3 trial, participants are being given infusions of either CAP-1002 or a placebo every three months. The study's main goal is to assess how the treatment affects arm and hand function, as measured by the Performance of the Upper Limb test, version 2 (PUL 2.0), after a year.
HOPE-3 is expected to enroll about 58 male DMD patients, ages 10 and up. It's open to both ambulatory and nonambulatory patients, and recruitment is ongoing at several U.S. sites.
As of late September, 52 patients were enrolled. Capricor expects enrollment will finish before the end of the year, with top-line results expected in late 2024.
"Looking ahead, we remain on track to complete HOPE-3 enrollment and expect to report the outcome of an interim analysis in the fourth quarter of 2023," Marbán said.
Assuming the results are positive, they should support an application for formal approval of CAP-1002 in 2025. The possibility of considering alternative pathways to approval was raised during the FDA meeting, and Capricor plans to explore these in more detail after HOPE-3 is fully enrolled.
"We look forward to continuing to deliver important clinical and regulatory milestones, including the submission of a BLA for CAP-1002 for the treatment of DMD," Marbán said.
The extension phase of HOPE-2 study (NCT03406780), a Phase 2 study, recently showed that treatment with CAP-1002 over two years resulted in improved left ventricular ejection fraction, suggesting preserved cardiac function, as well as a continued benefit according to the PUL 2.0 scale. Safety results were positive and consistent with the update at 18 months.
The HOPE-3 study is using CAP-1002 product manufactured at Capricor's facility in Los Angeles. The company plans to include a group of patients given product made at a facility in San Diego.
"Although product from our San Diego site would not be required to support registration of CAP-1002, we do plan to enroll a separate cohort with product manufactured from our San Diego site, with a view toward meeting potential increased commercial demand following initial registration," Marbán said.