MD community set to kick off awareness month in September
This year's campaign by the MD Association is called '30 Days of Strength'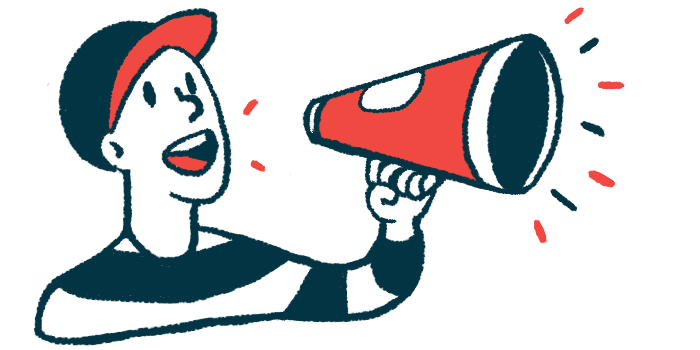 September will be a busy month for patients, supporters, doctors, and researchers in the muscular dystrophy (MD) community as they recognize National Muscular Dystrophy Awareness Month.
Raising awareness and critical funds for the more than 300,000 families across the country with MD and related neuromuscular diseases is the goal of each year's observance.
As part of it, the Muscular Dystrophy Association (MDA) is offering numerous fundraising programs and events. Using the hashtag #30DaysOfStrength, supporters such as MDA national spokesperson and Buffalo Bills running back Nyheim Hines will help shine a spotlight on the effort.
"We're excited for MD Awareness month and looking forward to sharing many family stories, engaging with influencers, and launching our overarching marketing campaign called '30 Days of Strength' – and on social media #30daysOfStrength," Mary E. Fiance, national MDA vice president of public relations, said in an email to Muscular Dystrophy News Today.
Volunteer advocates such as MDA ambassador Billy Zureikat, who has limb-girdle muscular dystrophy, will also host do-it-yourself fundraisers.
In addition, the MDA, partnering with the International Association of Fire Fighters will hold more than 420 Fill the Boot events throughout the Labor Day weekend in more than 40 states.
MDA Muscle Walks, golf and gala events are also on tap. Upcoming events include the Enterprise Holdings Golf Outing in Montgomery, Alabama on Sept. 14; the Sam Osborn Memorial Golf Tournament in Omaha, Nebraska on Sept. 15; the Muscle Walk of Massachusetts in Boston on Sept. 17; and the Dallas Uncork a Cure Gala in Irving, Texas on Sept. 29.
Raising funds for research
The MDA announced $8.4 million in research grants this year.
"This year, under the umbrella of our MDA Care Center Network, we expanded our MDA Resource Center to guide and support families considering novel treatments in gene therapy. The new MDA Gene Therapy Support Network is here to help connect with families one-on-one to navigate these new treatments," Donald S. Wood, Ph.D., President and CEO at the MDA, said in a press release. "Because of MDA's investment in gene-based therapies and data collection, many gene therapy trials are underway in what we call the pipeline of promise."
Applications are open for the 2023 Advocacy Collaboration Grants Program, which provides financial support with fellow advocacy groups and partners for the neuromuscular community.
Elsewhere, Parent Project Muscular Dystrophy (PPMD) will host Duchenne Action Month, during which a social media toolkit, profile pictures, and frames as well as GIFs, stickers, and back-to-school resources will be available. Hashtags for the campaign are #DuchenneActionMonth and #WDAD2023. PPMD merchandise, including T-shirts, hoodies, magnets, backpacks, and more can be purchased.
Coach to Cure MD is a partnership between the American Football Coaches Association, an organization of more than 10,000 college and high school football coaches and staff, and PPMD. The event's webpage said the collaboration was drawn from "the unique parallels" between Duchenne and college football.
On Sept. 30, coaches will wear armbands and mention Coach To Cure MD in interviews.
Also, PPMD's Race to End Duchenne events are scheduled in Neenah, Wisconsin on Sept. 9; Mason, Ohio on Sept. 16; and Greensboro, North Carolina on Sept. 23.
Awareness days
Awareness month will also feature a host of awareness days.
Sept. 7 is World Duchenne Awareness Day and the theme is "Duchenne: Breaking Barriers," which seeks to raise awareness about both Duchenne and Becker MD.
As part of the observance, the World Duchenne Organization will release a documentary that "portrays the lives of people living with Duchenne Muscular Dystrophy and how they are breaking barriers in their personal lives," according to the organization's webpage. Enhancing access to care, ensuring accessibility in public spaces, and encouraging participation in community activities are among the ways supporters can break "barriers."
Action Duchenne is also recognizing World Duchenne Awareness Day. "In 2023 we want our supporters to join us and get involved – no matter how big or small … Everyone is welcome! Think dress down (or up) days, bake sales, raffles, sponsored challenges, concerts, talent shows…the list is endless," the organization states.
A global alliance of organizations will unite on International Myotonic Dystrophy Awareness Day on Sept. 15. The Myotonic Dystrophy Foundation provides a comprehensive page of awareness and education materials, a social media toolkit, window signs, T-shirts and mugs, along with instructions about awareness and advocacy.
On Sept. 30, the LGMD Awareness Foundation will celebrate LGMD Awareness Day and resource materials will be made available to download along with advice for becoming a LGMD ambassador.