Skyhawk Secures $8M in Seed Funding to Advance Small Molecule Therapies Targeting RNA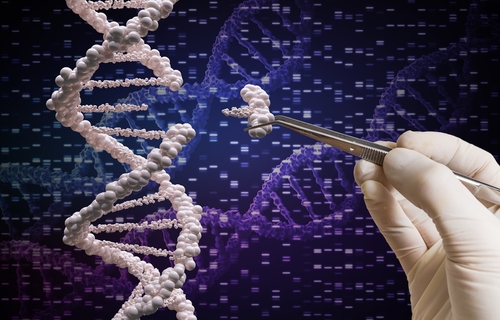 The recently formed company Skyhawk Therapeutics announced it has obtained $8 million in seed funding to develop RNA-targeting small molecules for the treatment of over 50 diseases, including muscular dystrophy.
The investment is led by "major family and biotech investors," including Tim Disney, Alexandria Venture Investments, and the Duke of Bedford, among others, the company said in a press release.
DNA is transcribed into RNA in the first step of gene expression. An RNA strand is composed of introns and exons. The latter are the only portions used to make a protein. An exon-only strand is generated after RNA splicing in specific areas, which if faulty leads to a different and potentially harmful protein. This process is involved in over 50 diseases, including Duchenne muscular dystrophy, neurological disorders, and cancer.
Skyhawk will use the funding to advance its collection of specific and selective molecules for RNA exon-skipping therapies, which enable the cellular machinery to "skip" faulty spots of RNA. The company's proprietary technology allows for the design of small molecules that target RNA binding regions at specific moments during RNA splicing.
"The ability to use small molecule therapeutics to selectively target RNA and correct RNA expression is potentially transformative," said Catherine Nuccio, of Alexandria Venture Investments. "The technology has now moved beyond proof of concept and is applicable in a range of diseases for the benefit of a broad base of patients."
The company's research team includes molecular biology experts in diverse fields, including RNA-based disease and neurological disorders, and in mechanisms of RNA splicing and its regulation in cancer.
Skyhawk's first therapy candidate targets the treatment of certain cancers types. The company aims to start clinical trials in 2019.
"We are pleased [to] be working with leading investors to advance our mission of revolutionizing disease treatment with small molecules that correct RNA expression," said Bill Haney, a founding investor and executive chairman of Skyhawk's board of directors. "The Skyhawk team has spent the last 12 months building an expansive intellectual property base covering its unique drug discovery tools and small molecule library portfolio."