PhaseBio Receives FDA Orphan Drug Designation for Vasomera (PB1046) for Treatment of Dystrophinopathy Associated Cardiomyopathy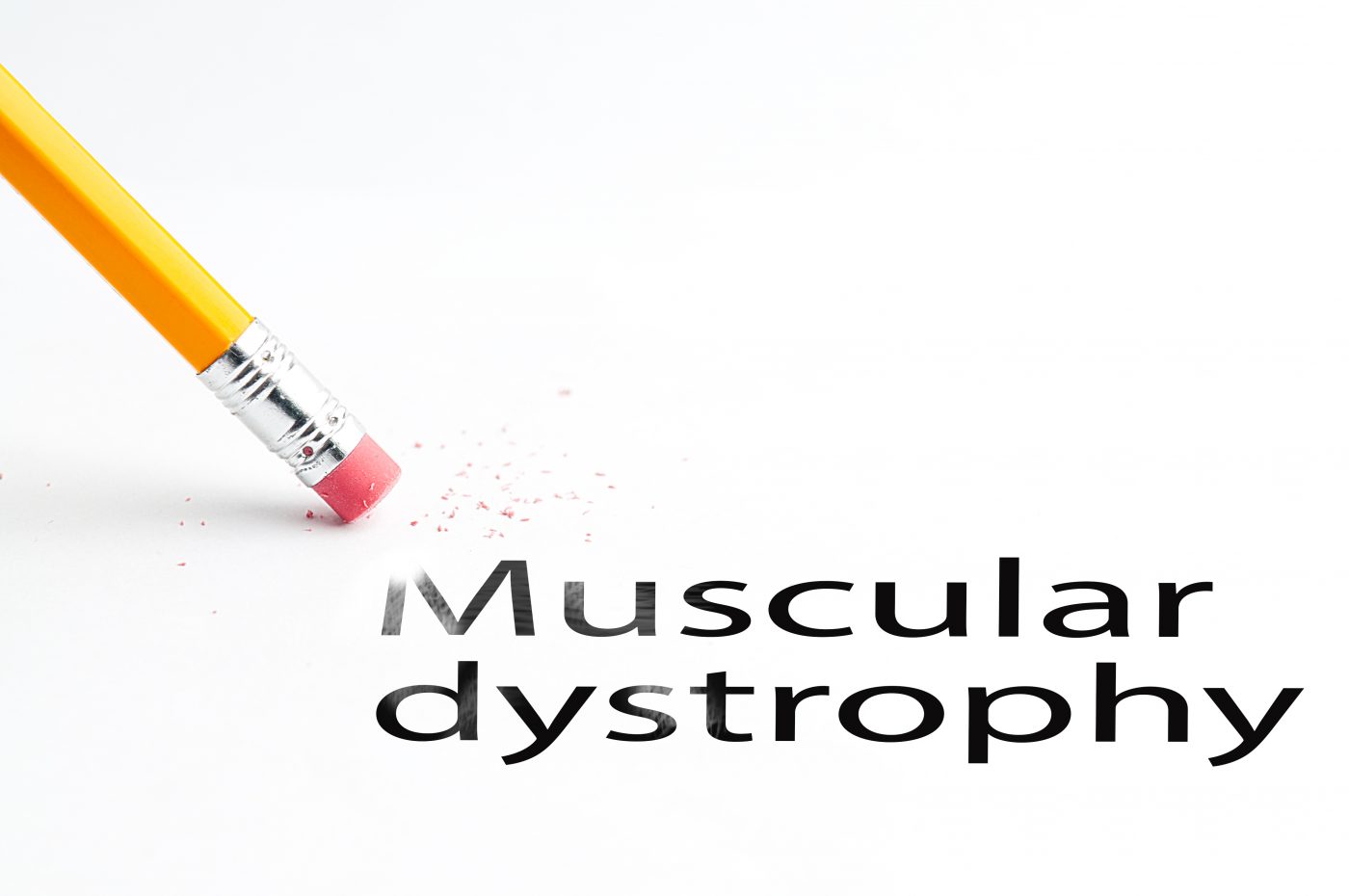 Malvern, Pennsylvania based PhaseBio Pharmaceuticals, Inc. , announced that the U.S. Food and Drug Administration (FDA) has granted the clinical-stage biopharmaceutical company orphan drug designation to Vasomera Injection for treating cardiomyopathy associated with dystrophinopathies — a spectrum of rare heterogeneous X-linked genetic muscle diseases caused by pathogenic variant mutations in the gene (DMD) that encodes the protein dystrophin: Duchenne muscular dystrophy (DMD), Becker muscular dystrophy (BMD) and X-linked dilated cardiomyopathy (XL-dCMP). These disorders almost exclusively affect males because of the X-linked inheritance pattern.
Dystrophinopathies are characterized by progressive muscle tissue and PhaseBio notes that as current treatments have focused on prevention of skeletal muscle loss and preservation of respiratory function, cardiomyopathy has emerged as a leading cause of death.
In a paper published in the Journal of Cardiac Failure entitled, "Vasomera, a Novel VPAC2-Selective Vasoactive Intestinal Peptide Agonist, Improves Ventriculo-Arterial Coupling and Decreases Myocardial Demand in Sheep with Induced Ischemic Heart Failure" (DOI: http://dx.doi.org/10.1016/j.cardfail.2014.06.269), Carlos L. del Rio of Columbus, Ohio based QTest Labs — a contract cardiovascular research lab that specializes in efficacy, cardiovascular safety, and risk assessment of pharmaceuticals or medical devices; Lynne Georgopoulos and Sue Arnold of PhaseBio Pharmaceuticals Clinical Development; and Robert L. Hamlin of Ohio State University, observe that the natural Vasoactive Intestinal Peptide (VIP), a naturally occurring neuropeptide that exerts its physiological effects through activation of G protein-coupled receptors VPAC1 and VPAC2, which are widely distributed throughout the cardiovascular, pulmonary and immune systems, has been proposed as a therapeutic agent for heart failure via the activation of the G-protein-coupled VPAC1 and VPAC2 receptors; however, they note that VIP's clinical utility is limited due to its inherently poor in vivo stability and bioavailability, short half-life and VPAC1-mediated side-effects that have precluded its therapeutic use.
PhaseBio is developing Vasomera (AKA PB1046), a drug designed to address these issues. Vaasomera is a first-in-class stable novel long-acting biopolymer-based selective VPAC2-receptor agonist that enables a genetic fusion of an analogue of VIP with its ELP biopolymer, which overcomes the above-noted limitations and demonstrates prolonged circulatory drug exposure and potent activity.
PB1046 was designed to be relatively selective for binding to the VPAC2 receptor to reduce potential gastrointestinal side effects believed to be associated with excessive activation of the VPAC1 receptor. PB1046 has been shown to be highly effective in pre-clinical studies of hypertension, pulmonary arterial hypertension and in multiple heart failure models, with positive cardiac inotropic (contractility) and lusitropic (relaxation) effects without an increase in myocardial oxygen demand.
Pre-clinical data also demonstrated that chronic administration of PB1046 in a murine model of DMD (mdx mouse) significantly slowed the deterioration of cardiac function (fractional area shortening and E/A ratios). Treated animals showed preserved dP/dtmax (contraction) and faster Tau (relaxation). In skeletal muscles of the mice, PB1046 protected against contraction-induced damage and the degree of fibrosis (as determined by collagen deposition) was reduced in both cardiac muscle and skeletal muscles (gastrocnemius). Proof of concept was established on the safety, PK and hemodynamic activity measured directly by means of changes in blood pressure as a surrogate following single subcutaneous and intravenous administration of PB1046 in two clinical trials conducted in volunteers with essential hypertension.
In the Journal of Cardiac Failure published study, the investigators evaluated acute effects of Vasomera in load-independent function and ventriculo-arterial coupling in sheep with failing ischemic ventricles, observing that Vasomera decreased myocardial loading and energetic demand, while improving LV function and ventriculo-arterial coupling in the setting of ischemic heart failure.
In another QTestLabs study, entitled "Vasomera, a Novel VPAC2-Selective Vasoactive Intestinal Peptide Agonist, Improves Arterial Elastance and Ventriculo-Arterial Coupling: Effects in Rats with Induced Diastolic Dysfunction via Renoprival Hypertension," the same research team adding QTest Labs' Yukie Ueyama, note that Vasomera, as a VIP agonist with preferential actions on the G-protein-coupled VPAC2-receptors, mediates cardiopulmonary regulation and has been proposed as a therapeutic target for both hypertension and systolic dysfunction. The investigators conclude that Vasomera improved arterial elastance and ventriculo-arterial coupling, while favorably affecting indices of diastolic function (i.e., lusitropy) in animals with chronic renoprival hypertension mimicking HFpEF.
In a presentation to the American Heart Association scientific session "Insights into Heart Failure from the Animal Laboratory" entitled "Evaluation of Vasomera, A Novel VPAC2-selective Vasoactive Intestinal Peptide Agonist, in Rats with Doxorubicin-Induced Cardiomyopathy: Evidence for Chronic Cardio-Protection" (Circulation. 2012; 126: A18796), coauthored by Dr. del Rio's research team along with QTest Labs Safety&Pharmacology researchers Bradley Youngblood, Steve T. Yeh, and Jeff Wallery, the investigators discuss evaluation of the chronic functional/geometrical effects of Vasomera when given daily to rats with doxorubicin-induced cardiomyopathy.
Sprague-Dawley rats were assigned to receive daily therapy with either Vasomera or placebo (n = 10), and had heart failure induced via doxorubicin (DOXO) treatments started five days prior to HF induction and continued until the end of the study. LV function/geometry were evaluated (via echo) prior to the start of dosing, as well as weekly during/after (for up to 3 weeks) HF induction.
The rats were terminally studied to evaluate LV mechano-energetics. DOXO led to marked LV dysfunction/remodeling, characterized by depressed systolic function, myocardial dilatation, and wall-thinning. Vasomera therapy prevented DOXO-induced myocardial wasting/wall-thinning, ameliorating ventricular dysfunction and dilatation, and treatment with Vasomera treatment also tended to preserve the LV to body-weight ratio when compared to untreated animals. Terminally, Vasometra-treated animals tended to have lower LV filling pressures and more-compliant ventricles. Daily treatment with Vasomera attenuated doxorubicin-induced myocardial remodeling/dysfunction in rats. In particular, it prevented myocardial wall-thinning/muscular wasting. Moreover, acute Vasomera administration (IV) to rats with doxorubicin-induced cardiomyopathy, dose-dependently decreased myocardial loading and energetic demand, while improving LV systolic/diastolic function in a load-independent manner.
PhaseBio plans to initiate a Phase 2a study of Vasomera/PB1046 in the first quarter of 2016, to be conducted in two parts. Part One will be a double-blind, placebo-controlled, sequential dose escalation study to assess safety, tolerability, pharmacokinetics (PK) and explore pharmacodynamic (PD) response following four weeks of dosing with PB1046 in approximately 20 patients with stable New York Heart Association (NYHA) Class II/III heart failure with reduced ejection fraction. Two doses will be selected to move forward to Part Two, which will assess the safety, PK and explore PD response in approximately 20 patients with DMD or BMD who have evidence of cardiac dysfunction.
"Orphan drug designation is an important regulatory milestone for PB1046 and PhaseBio, and highlights the need for therapies to treat cardiomyopathy associated with dystrophinopathies, a life-threatening condition with no adequate therapy options, says PhaseBio's Chief Executive Officer Jonathan P. Mow, in a release. "We are on track to advance PB1046 into the Phase 2a study early next year and look forward to continuing to work with the FDA to meet this critical patient need."
The DEA's Orphan Drug Designation program is intended to encourage companies to develop therapeutics for diseases that affect fewer than 200,000 individuals in the U.S. Orphan drug designation will provide PB1046 with seven years of marketing exclusivity if approved by the FDA for the treatment of dystrophic cardiomyopathy. Prior to FDA approval, orphan drug designation provides incentives for sponsors, including tax credits for clinical research expenses, the opportunity to obtain government grant funding to support clinical research and an exemption from FDA user fees.
Vasomera/PB1046 has also received orphan drug designation for the treatment of World Health Organization (WHO) group I Pulmonary Arterial Hypertension.
Sources:
PhaseBio Pharmaceuticals, Inc.
Journal of Cardiac Failure
QTest Labs