1st Patients Consent to Sharing Data With Electronic Health Record Study
Goal is to help clinicians improve care, expand knowledge of muscular dystrophy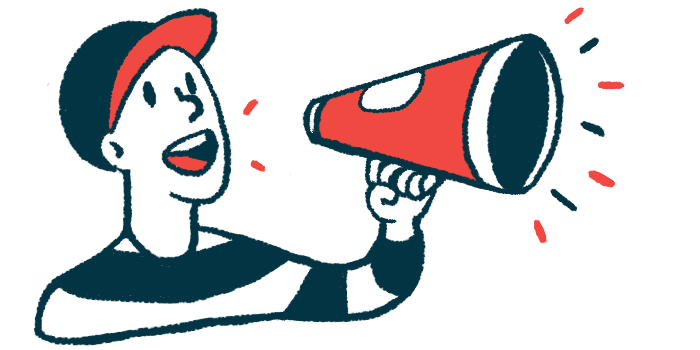 The first patients have consented to share their clinical data with the Electronic Health Record (EHR) Study, according to an announcement from Parent Project Muscular Dystrophy (PPMD).
The study's goal is to help clinicians and researchers improve care and learn more about Duchenne and Becker muscular dystrophy.
The data from health records will be securely sent to PPMD's Duchenne Outcomes Research Interchange (or Interchange), a repository that combines patient-reported information from The Duchenne Registry with EHR data, collected directly from the clinic. Industry partners that have approved therapies also contribute with data.
"Recent advances in technology around shared data have enabled PPMD to combine these data sets within a centralized data interchange that will benefit the entire community — from patients, to clinicians and scientists exploring therapeutics and treatments," Ann Martin, a certified genetic counselor and PPMD's vice president of community research and genetic services, said in a press release. "PPMD's Interchange provides this central repository for all types of Duchenne and Becker data and 'real world evidence' to be collected and analyzed."
Seeking the most complete dataset on Duchenne and Becker muscular dystrophies
Duchenne and Becker are the most common types of muscular dystrophy, causing progressive muscle weakness.
PPMD works to accelerate research, and ensure access to optimal healthcare and approved cutting-edge therapies for all patients. The organization launched the Interchange in 2018 with the health data informatics company Prometheus Research (part of IQVIA). All data collected is stored following industry standards and patient privacy laws, and the repository ensures the information is only used for Duchenne and Becker research and better care purposes.
Once the patient consents to join the EHR, data is collected automatically from doctors' visits, without adding burden on patients and families. The shared data includes information on diagnosis, health conditions, laboratory tests, medical procedures, and medications. Retrospective information will be collected and future data will be shared until the study ends or the patient withdraws.
"Collecting data directly from the EHR capitalizes on recent advances in health data interoperability, positioning patient advocacy groups to gather data more easily, without asking either the clinician or the patient to enter the data themselves," said Megan Freed, PPMD's director of data and technology strategy. "It is faster and more efficient for everyone, with less possibility for errors."
Although patients do not need to be registered in The Duchenne Registry, the ultimate goal is to include these data in the Interchange, creating the most complete dataset on Duchenne and Becker muscular dystrophies.
These data sources fit together like puzzle pieces to create a picture of the disorders, said Pat Furlong, founding president and CEO of PPMD.
"The Duchenne Registry remains a critical tool in Duchenne research, as it will always be important to get information directly from patients about how they are feeling and what they are able to do," Furlong said. "And now, powered with 15 years of robust data thanks to our incredible community, it is ready to expand and evolve. With the addition of EHR data, PPMD's Interchange will provide a more complete picture of Duchenne and Becker, allowing researchers and clinicians to improve care and develop treatments faster."
Arkansas Children's Hospital first certified center to participate in study
The Arkansas Children's Hospital is the first Certified Duchenne Care Center (CDCC) to participate, and several centers are in the process of joining the EHR study later this year, according to PPMD.
"As physicians treating Duchenne and Becker patients, the more information we have about this rare, multi-system disease, the more informed decisions we can make about clinical care," said Aravindhan Veerapandiyan, MD, assistant professor of pediatrics at the University of Arkansas for Medical Science. "The ability to view in the Interchange population-level data from our clinic compared to other Duchenne and Becker clinics in the CDCC Network is incredibly valuable to advancing the science."
PPMD plans to invite all CDCCs within its network to participate in the EHR Study. Patients in those centers will be invited to join the study during an upcoming clinic or phone visit.