Duchenne Patient Academy opens applications for advocacy training
Academy is billed as largest training program for DMD, BMD advocates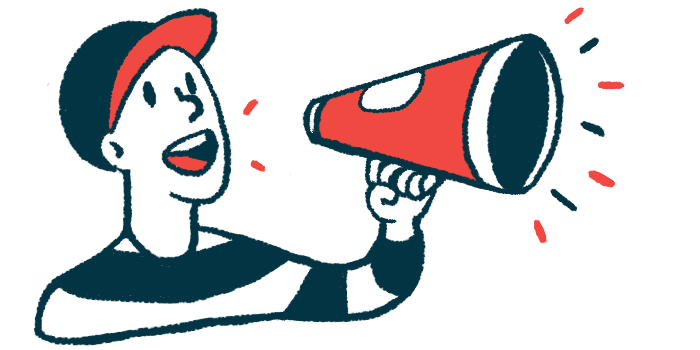 After three years of virtual academies, applications are now open for Duchenne Patient Academy 2023, an in-person training event for patient advocates for Duchenne muscular dystrophy (DMD) and Becker muscular dystrophy (BMD).
The academy, presented by the World Duchenne Organization (WDO) and the Duchenne Data Foundation (DDF), will take place in Athens, Greece from Nov. 30 to Dec. 2. It's touted as the largest global training program for DMD and BMD patient advocates. The training is intended to equip advocates with the tools, knowledge, and experience to better represent and serve Duchenne and Becker patients.
Those interested in advocating for improved healthcare access and care standards, and in advancing research in the two most common types of muscular dystrophy, are encouraged to apply.
Meals and lodging are covered for participants, who will also be reimbursed for travel expenses. The application deadline is Oct. 30 and those selected to participate will be contacted by the beginning of November. Applications will be reviewed by the DDF Board.
"For a global advocacy strategy, it is key to come together and understand patient advocacy that can be applied in national context as well as the global picture," Elizabeth Vroom, chair of the World Duchenne Organization, said in a press release. "The Duchenne Patient Academy provides an invaluable platform for patient advocates to collaborate and advance our shared mission."
Becoming a patient advocate
The immersive collaborative event will offer patient advocates intensive training in key areas. Participants will gain insights and knowledge from experts on topics like research, healthcare access and reimbursement, clinical trial readiness, global advocacy, disease education, care and inclusion, and implementing care guidelines.
Attendees will also learn about the intricacies of global advocacy, including navigating different policies and regulations, and take part in workshops to help foster skills in negotiating, collaborating, and community building. Participants will earn an official certificate upon completion of the program.
"The Duchenne Patient Academy is a unique opportunity for motivated patient advocates to receive intensive training on key aspects and skills needed to make a meaningful impact in the field," the press release states.
Candidates must submit a letter of recommendation from the patient organization they represent.
Since 2018, the Duchenne Patient Academy has trained more than 500 advocates from 55 countries. More information about this year's program is available by emailing Suzie-Ann Bakker at [email protected]. The foundation works with the WDO to achieve optimal outcomes for the those with Duchenne or Becker and for people carrying a mutation associated with these types of MD. The WDO is a global umbrella organization of national patient organizations and works to find a cure for DMD, promote good care standards, and to keep patients and families informed about disease research and other developments.