Catabasis' Edasalonexent Continues to Slow Progression of Duchenne in Extension Trial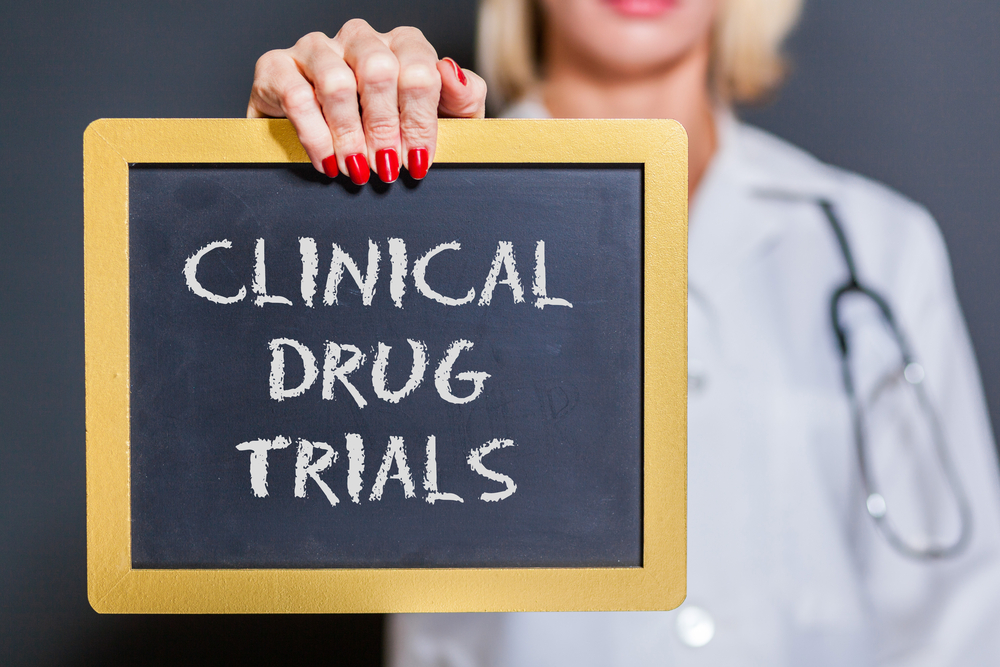 Positive results were reported by Catabasis Pharmaceuticals from the open-label extension MoveDMD clinical trial evaluating edasalonexent (CAT-1004) in boys with Duchenne muscular dystrophy (DMD).
A global Phase 3 trial of the investigative drug is projected for the first half of 2018.
The new data were presented at the 22nd International Congress of the World Muscle Society, Oct. 3-7 in St. Malo, France.
Results of the initial Phase 2 MoveDMD trial in boys ages 4 to 7 had shown that edasalonexent slowed the rate of functional decline in boys with DMD who were treated with the drug.
All 14 boys who participated in the extension phase received 100 mg per kg of body weight a day for 24 weeks, with 11 of them completing 36 weeks of 100 mg/kg/day of edasalonexent treatment. The boys all received this dose in the extension phase.
Improvements in the rate of decline across all key assessments of muscle function were seen in the extension phase of MoveDMD, according to a news release.
The drug was found to be well-tolerated, no serious adverse events were observed, and no dose reductions or discontinuation of the treatment for drug-related causes was necessary.
Height, weight, and body mass index growth patterns resembled standard growth curves for boys in the same age range who do not have Duchenne. Interestingly, the heart rates of treated boys, which are usually high in DMD, approached the norms for boys their age.
Measures of muscle health showed a drop in the levels of enzymes involved in muscle degeneration, an effect attributed to the drug. Also, the rates of change in lower leg magnetic resonance imaging (MRI) at 12 weeks and at last observation suggested that inflammation in the muscles had also dropped.
The promising trial results from MoveDMD (NCT02439216), along with input from the U.S. Food and Drug Administration, has led Catabasis to plan for a single global Phase 3 trial of edasalonexent in patients with DMD, regardless of mutation type, beginning in the first half of 2018.
Plans for the Phase 3 trial include the enrollment of 125 boys ages 4 to 7 who have not taken steroids for the previous six months.
"We are extremely excited to see edasalonexent change the trajectory of disease in the MoveDMD trial with substantially slowed disease progression," said Jill C. Milne, PhD, the chief executive officer of Catabasis. "Boys treated with edasalonexent stabilized; they experienced meaningful improvements in muscle function compared to the rates of change observed during the control period."
"Importantly, other supportive positive measures of muscle health were observed," Milne said. "We look forward to advancing edasalonexent as a disease-modifying therapy in a single Phase 3 pivotal trial as soon as possible with the goal of providing a meaningful impact on disease progression for all boys affected by Duchenne."
"Our goal in treating boys with Duchenne is to slow the progression of the disease," said Richard Finkel, MD, chief of the Division of Neurology, Department of Pediatrics at Nemours Children's Health System and a principal investigator for the study.
"It is tremendously encouraging to see boys taking edasalonexent stabilize in their functional abilities and MRI T2 measures along with its continued safety profile," Finkel said. "I look forward to continuing to investigate edasalonexent as a potential therapy for the many boys affected by this devastating disease."
Pat Furlong, president and chief executive officer of Parent Project Muscular Dystrophy (PPMD), said the organization is excited to see "positive effects on muscle function with edasalonexent, as we know from research that effects on muscle function are the most important aspect of a therapy for Duchenne for the affected patients and their families.
"We look forward to learning more about edasalonexent as Catabasis begins its Phase 3 trial," Furlong added. "With the disease-modifying effects and safety and tolerability profile observed to date for edasalonexent, it has the potential to be a foundational therapy for all people affected by Duchenne."