EDG-5506 Safely Lowering Muscle Damage Markers in Becker MD Trial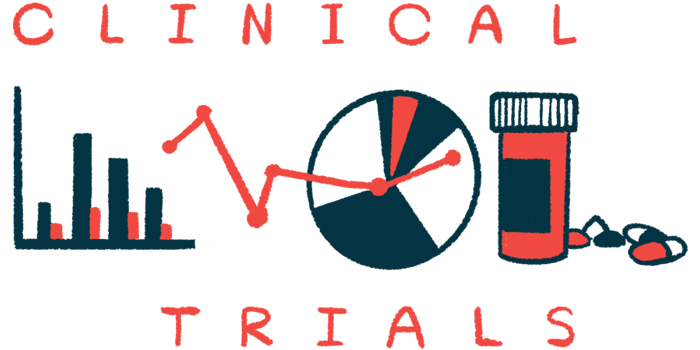 The experimental oral therapy EDG-5506 has been generally well-tolerated and lowered markers of muscle damage among men with Becker muscular dystrophy (BMD) in the open-label ARCH clinical trial, early data show.
Findings supported the shift to a higher daily treatment dose in study patients.
"These interim 2-month ARCH data are promising, and we look forward to sharing further updates after patients have been dosed for 6 months," Kevin Koch, PhD, president and CEO of Edgewise Therapeutics, which is developing EDG-5506, said in a press release.
"I want to express my deepest appreciation to the individuals with BMD who are participating in the EDG-5506 clinical trials," Koch added.
In BMD, genetic mutations interfere with the production of dystrophin, a protein that normally helps to cushion muscles from wear-and-tear as they contract. As a result, muscles are more susceptible to accruing damage over time. EDG-5506 is designed to block the activity of a muscle contraction protein called myosin, thereby helping to prevent damage accumulation.
The ARCH clinical trial (NCT05160415) enrolled 12 men with BMD, including seven who participated in an earlier Phase 1b trial (NCT04585464). Results from that short study indicated treatment with EDG-5506 rapidly reduced muscle damage markers.
All in ARCH are being treated with EDG-5506, first at a dose of 10 mg taken at night. Interim two-month data show the therapy to be well-tolerated so far: the most common side effects were dizziness and drowsiness, each reported by two participants. These events usually only occurred in the first few days of dosing, according to Edgewise.
Two months of treatment also led to significant decreases in the average levels of two markers of muscle damage: creatine kinase (CK) levels decreased by 30%, while levels of fast skeletal muscle troponin I (TNNI2) fell by 68%.
"The magnitude of reduction in biomarkers of muscle damage in adults with BMD is consistent with our observations in the Phase 1b trial," said Joanne Donovan, MD, PhD, chief medical officer of Edgewise.
Trial patients are equipped with a pedometer to measure walking activity during the day, and data show them to be more active after two months on EDG-5506, the company reported.
"We're encouraged by the decrease in biomarkers particularly in the context of the increased activity observed in BMD patients treated with EDG-5506," Donovan said.
Pharmacokinetic data, meaning how a therapy moves into, through and out of the body, showed that exposure to EDG-5506 after two months was about 61% of that seen in the earlier Phase 1b trial, where participants were given a dose twice as high (20 mg per night for two weeks). The reduction in exposure was consistent with dosing differences, Edgewise reported.
Per the trial's protocol, all ARCH participants have now escalated to a daily dose of 15 mg. This yearlong study is due to conclude in April 2023.