Rare event likely cause of trial's partial hold, no evident link to DM1 therapy
Avidity also notes AOC 1001's potential benefits, safety in MARINA trial update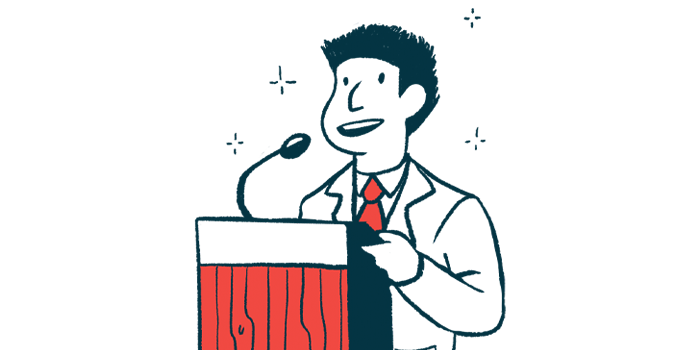 A rare neurological problem that does not appear to be directly related to AOC 1001 — the experimental treatment for myotonic dystrophy type 1 (DM1) being given patients in a Phase 1/2 clinical trial — may be the reason for a partial hold placed on the study, Avidity Biosciences reported in a recent update.
The U.S. Food and Drug Administration (FDA) paused further trial enrollment in September after a person in the 4 mg/kg group experienced a serious adverse event, or safety issue, that was judged to be related to AOC 1001 by the study investigator.
"We are continuing to work diligently with the FDA and remain very confident in AOC 1001 and its benefit/risk profile," Sarah Boyce, president and CEO of Avidity, said in a company press release.
Blood flow to a brain region diminished in patient dosed at 4 mg/kg
The trial, called MARINA (NCT05027269), is testing AOC 1001 at doses ranging from 1 mg/kg to 4 mg/kg against a placebo infusion in adults with DM1.
MARINA has enrolled 38 patients but planned to recruit a total of 44 people. The company also noted that an intended higher dose, at 8 mg/kg, will not be tested.
After an extensive data review, the adverse event is thought to be a rare case of bilateral ischemia in the lateral geniculate nuclei, meaning reduced blood flow to a certain part of the brain, Avidity reported.
The review, which involved "multiple independent experts," the company said, "cannot identify a plausible biological link to any component of AOC 1001" and this event. It also noted that AOC 1001 is not thought to enter the brain at all.
Avidity will be presenting top-line results from MARINA later this month at the annual conference of the American Academy of Neurology (AAN).
"We will continue to share emerging data with the FDA as we conclude the MARINA trial. We look forward to reporting safety and functional top-line data from the MARINA trial at AAN," Boyce said. An oral presentation detailing study results is set for April 27.
Early findings from the MARINA trial indicated that treatment with AOC 1001 helped to ease myotonia, the inability to relax a muscle after a contraction and a characteristic symptom of DM1. Interim data also indicated the therapy was working as designed.
AOC 1001 targets DMPK gene activity, which causes DM1 by producing an abnormally long messenger RNA — the intermediary molecule that carries instructions from a gene to make a protein — that forms toxic clumps in cells.
"The safety of patients is our top priority. We are grateful to the participants in our clinical trials and their families, as well as the broader DM1 community, for their ongoing trust and collaboration," Boyce said.