Merozyne Advances Treatment For Congenital Muscular Dystrophy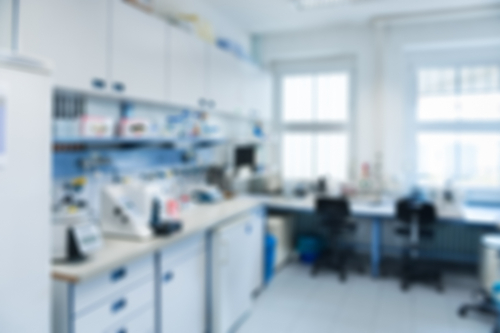 Merozyne Therapeutics AB recently initiated a project with the goal of developing a pharmaceutical treatment to address laminin alpha2 chain-deficient congenital muscular dystrophy (MDC1A) through supporting the research that Madeleine Durbeej-Hjalt and Virginie Carmignac conducted at Lund University.
Merozyne Therapeutics AB has been established very recently by several entrepreneurial life science firms based at the Medicon Village research park in Lund who partnered with two innovative scientists. Each founding member of Merozyne Therapeutics will contribute their complementary expertise in the field of drug discovery, disease biology, medicinal chemistry, business development and IP & project management with a combined staff of almost 30 top biotech professionals. Positive results have already been obtained in a significant, relevant in vivo model of the disease. Merozyne Therapeutics will raise a first round of investments to further the project and develop a clinical candidate.
MDC1A is a severe and rare form of muscular dystrophy that results from mutations in the gene that encode the alpha2 chain of the extracellular matrix protein laminin (merosin). Currently, there is no cure for MDC1A and patients have a poor quality of life and usually die before being adolescence. Progress has been made to find new treatments for several types of muscular dystrophy, such as Duchenne Muscular Dystrophy, but very little progress has been made to address the medical needs of the MDC1A patients in particular.
The drug advancement program being carried on by Merozyne Therapeutics has the potential to address new and unique possibilities to treat this disease. These new treatments could provide better quality of life for patients.
Björn Walse, who is the CEO of SARomics Biostructures, said in a press release: "We are excited about this new innovative project and the strength of the project team. Our collective aim is to develop an effective drug therapy for the children affected by this disease."
Eskil Söderlind from Avena Partners, concluded: "The project at Merozyne Therapeutics opens up a promising possibility for future pharmaceutical treatment of MDC1A. The members of the joint team in the company complement each other in a very productive way."
Read More Recent News
The 5th Annual Getzlaf Golf Shootout to benefit CureDuchenne will take place on September 12th at Sutra Lounge in Costa Mesa, California and September 13th at the Monarch Beach Golf Links in Dana Point, California. The event will be hosted by the captain of the Anaheim Ducks, Ryan Getzlaf. The Getzlaf Golf Shootout is a 2-day charity golf event to bring together celebrities, athletes and community leaders, all partnering to support CureDuchenne. Each foursome in the golf shootout includes a celebrity or a professional athlete who serves as a special 5th player. Past and current Anaheim Ducks coaches and teammates includes Bruce Boudreau, Scott Neidermayer, Teemu Selanne, Ryan Kesler, Corey Perry, Andrew Cogliano, Frederik Andersen, Mark Fistric, Tim Jackman, Clayton Stoner, Brian Sutherby, Dany Heatley, Kent Huskins, Bob Murray, Andy Sutton and Emerson Etem that have played in past tournaments.