Phase 3 Trial of Pfizer's Gene Therapy Expected to Open in US in June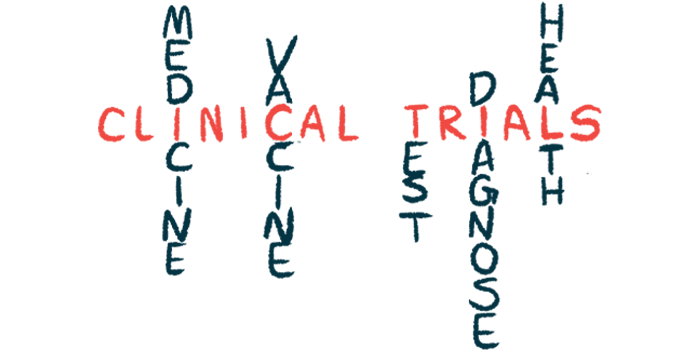 The U.S. Food and Drug Administration (FDA) has given Pfizer the go-ahead to open U.S. sites for the Phase 3 CIFFREO clinical trial, testing the experimental gene therapy PF-06939926 in boys with Duchenne muscular dystrophy (DMD).
The FDA had placed a hold on Pfizer's application to start the trial in the U.S. last year after requesting more information about some of the tests that would be used to assess the treatment's potency. Now, the FDA has lifted the hold, giving Pfizer permission to start the trial in the U.S.
"This means that we are now working to activate U.S. trial sites to begin recruitment, screening, and enrollment in CIFFREO for the first time," the Pfizer DMD gene therapy team wrote in an open letter to the Duchenne community.
"Pending regulatory feedback, we anticipate that nearly all CIFFREO trial sites globally will be open by the end of June 2022," the team wrote.
DMD is caused by mutations in the gene that codes for dystrophin, a protein that's essential for maintaining muscle health. PF-06939926 (fordadistrogene movaparvovec) is designed to deliver a gene encoding mini-dystrophin, a shortened but still functional version of the protein, to muscle cells.
The Phase 3 clinical trial CIFFREO (NCT04281485) plans to enroll about 99 boys with DMD, ages 4–7, who are able to walk independently.
Participants will be given a single infusion of PF-06939926 or a placebo, and followed for one year. After that, those originally given a placebo will receive the therapy and the ones who got the therapy will receive a placebo. The study's main goal is to assess the effect of treatment on motor function as measured with the North Star Ambulatory Assessment.
CIFFREO had been ongoing at several sites outside the U.S., but dosing in the trial was paused in December after the death of a boy with DMD who was participating in a separate Phase 1B study (NCT03362502) of PF-06939926. The trial's protocol was amended to specify that participants will undergo one week of in-hospital observation after receiving an infusion of the gene therapy.
Regulatory authorities in the U.K., Canada, Taiwan, Spain, and Belgium have since given permission for the trial to restart.
"Pfizer is pleased to progress CIFFREO and is working as quickly as possible to activate trial sites as local regulatory and ethics approvals occur," Brenda Cooperstone, Pfizer's chief development officer for rare disease, said in a press release.
"We thank the participants in our clinical trials and their families, as well as the broader Duchenne community, for their ongoing trust and collaboration as we work to advance our investigational gene therapy," Cooperstone said.