Oral AMO-02 aids muscle, heart health in mouse model of DMD
Treatment showed benefits in Phase 2/3 trial of children with CDM1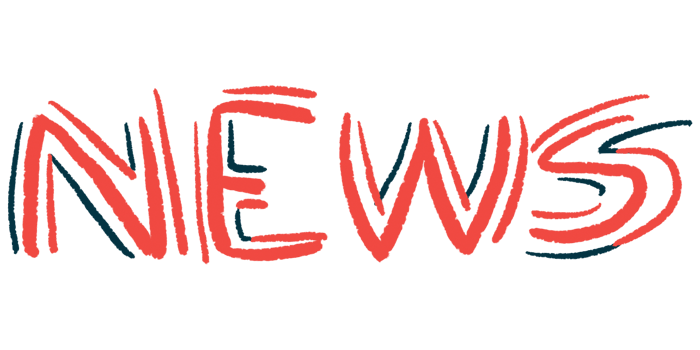 AMO-02 (tideglusib), an experimental oral therapy for certain muscular dystrophies, showed promise in boosting motor and cardiac muscle health in a mouse model of Duchenne muscular dystrophy (DMD).
According to AMO Pharma, the treatment's developer, AMO-02 also improved the animals' metabolism and cognitive abilities.
"These studies further reaffirm the strong potential of AMO-02 in treating the muscle damage and weakness that occurs with Duchenne muscular dystrophy and other muscle-wasting conditions, as well as the potential to improve cardiac and skeletal muscle health and function," Michael Snape, PhD, chief scientific officer at AMO Pharma, said in a company press release.
Treatment aided mice in early and advanced disease stages
AMO-02 works by blocking the activity of an enzyme called glycogen synthase kinase 3 beta. This enzyme is abnormally active in people with certain kinds of muscular dystrophy, including DMD and congenital myotonic dystrophy type 1 (CDM1, also known as Steinert disease). Benefits were reported in a pivotal clinical trial in CDM1 children.
In Duchenne, mutations in the DMD gene lead to the loss of dystrophin, a protein critical for muscle health. Patients experience progressive muscle weakness and wasting. In the heart, lack of dystrophin results in cardiac muscle disease, or cardiomyopathy.
Following a recently established partnership with AMO Pharma, two professors at Brock University in Canada, Val Fajardo, PhD, and Rebecca MacPherson, PhD, conducted a preclinical study of AMO-02 and a follow-on compound in a well established mouse model of DMD, called mdx.D2. The follow-on compound was not identified in the release.
AMO-02 was administered for one month starting either at the onset of muscle degeneration (six to eight weeks) or after the disease was at an advanced stage (24-26 weeks).
Their analysis included assessments of skeletal and cardiac muscle function, disease biomarkers, metabolic abnormalities, and muscle fat deposition.
AMO-02 was seen to improve both skeletal and cardiac muscle function, as well as glucose (sugar) handling. It also lessened fat muscle deposition. Contrary to prolonged glucocorticoid treatment, which according to the company leads to rapid muscle function gains but impaired cell responses to insulin (the hormone that regulates blood glucose levels), AMO-02 therapy resulted in both muscle and metabolic benefits.
These benefits were seen in both early and advanced disease stages, the company reported.
Some DMD patients also may develop cognitive problems, and issues similar to those seen in Alzheimer's disease previously have been observed in mdx mice. According to an additional study led by MacPherson, short-term treatment with AMO-02 significantly improved the animals' cognitive function.
"These data are important in several ways, particularly in showing the broad profile of efficacy in the mdx mouse at all stages of the degenerative process. Benefit was seen in multiple organ domains including heart and brain as well as in metabolic function, skeletal muscle, and glucose and fat handling," Fajardo said.
"We look forward to building a larger research collaboration with Brock," Snape added.
Phase 2/3 trial in CDM1 failed to meet main goal, but benefits noted
AMO-02's efficacy and safety in children and adolescents with CDM1, ages 6 to 16, was tested in a global Phase 2/3 clinical trial (NCT03692312), called REACH-CDM.
Participants were randomly assigned to receive either AMO-02, adjusted to weight at 400 mg, 600 mg, or 1,000 mg dose levels, or a placebo once daily.
Its primary outcome were changes in the Clinician-Completed Congenital DM1 Rating Scale (CDM1-RS), an 11-item scale that scores the severity of features associated with CDM1. Other outcome measures included assessments by clinicians and caregivers.
Recently released top-line data showed that the study did not meet its primary goal, with no significant benefits over placebo at 22 weeks of treatment, AMO Pharma reported in a Sept. 6 company release. Despite this, treatment with AMO-02 led to clinically and statistically significant benefits in cognitive performance, as assessed using the Peabody Picture Vocabulary Test. This test measures listening and understanding of single words.
Improvements also were seen in a biomarker of skeletal and cardiac muscle integrity called creatine phosphokinase, and in patients' walking speed, as assessed in the 10 meter walk/run test.
A composite statistical analysis of motor skills, muscle strength, cognitive ability, daily living skills, and biomarker data also showed statistically significant benefit of AMO-02 treatment compared with a placebo, the company stated.
Pharmacokinetic analysis, the movement of a medicine into, through, and out of the body, showed that clinical benefits seen with AMO-02 correlated with its blood levels.
"We are very encouraged by the consistent benefit shown across multiple clinically confirmed measures of efficacy," said Joe Horrigan, MD, chief medical officer at AMO Pharma. "These data reflect a broad profile of benefit in cognitive, motor, muscle, real world adaptive behavior and biochemical measures associated with treatment with no reported treatment-related serious adverse events."
Almost all patients who completed the REACH-CDM trial (98%) entered an open-label extension study called REACH CDM X (NCT05004129), where they continued to receive AMO-02 for 52 weeks. A majority of them (85%) then opted to continue on the treatment for another 32 weeks.
"These results provide strong further validation of the potential benefits of treatment with AMO-02 in multiple key areas that represent the most severe symptoms and disabilities associated with [C]DM1. We are now working to discuss next steps with regulators in order to advance this programme," said Ibs Mahmood, AMO Pharma's CEO.