Summit Completes 24-Week Patient Dosing in Phase 2 Ezutromid Trial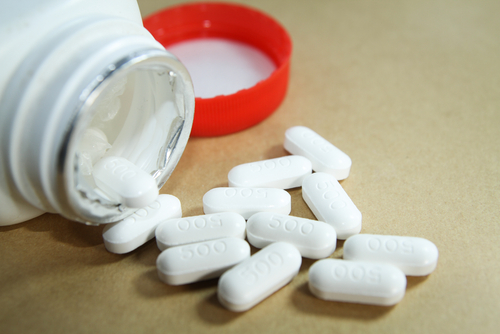 Summit Therapeutics announced the completion of a 24-week dosing period of ezutromid, its investigational therapy for patients with Duchenne muscular dystrophy (DMD). Summit expects to report the results of this initial dosing period of its Phase 2 trial during the first quarter of 2018.
The Phase 2 PhaseOut DMD trial (NCT02858362) enrolled 40 boys with DMD to test ezutromid's effectiveness by evaluating muscle structure, health, and function in the patients.
Data from muscle biopsies, MRIs, and functional tests, as well as safety data, will be included in the 24-week results.
This is the initial phase of the 48-week trial, with final results expected in the third quarter of 2018. Two muscle biopsies are taken from the participants: one before dosing and another at either the 24-week point or at 48 weeks, when the trial will be completed. Patients will have the option to continue in an extension phase.
DMD can be caused by a number of different defects in the gene that produces the protein dystrophin. Ezutromid modulates the production of another protein called utrophin. It is similar to dystrophin and involved in the early stages of muscle fiber growth and repair when damaged. In preclinical studies, maintaining utrophin production had a positive effect on muscle performance.
Summit believes that utrophin modulation may slow down or even stop the progression of DMD in boys with any kind of defect in the dystrophin gene. The company also considers that treatment with ezutromid could potentially be complementary to other treatment approaches. It is a small molecule drug taken orally.
Because DMD is classified as an orphan disease, the U.S. Food and Drug Administration (FDA) and the European Medicines Agency have granted ezutromid orphan drug status. This status makes ezutromid eligible for a number of benefits. The FDA also has granted it fast-track designation and rare pediatric disease designation.
"With the completion of the 24-week dosing period, we remain on-track to conduct the planned biopsy, MRI and functional analyses and deliver the results for the initial dosing period during the first quarter of 2018," David Roblin, Summit's chief operating officer and medical officer, said in a press release. "In the interim data readout, we aim to show a positive change following ezutromid treatment in muscle structure and health through the evaluation of muscle biopsies. This could potentially provide the first evidence of proof of mechanism for utrophin modulators in patients and give hope to those living with DMD."
Summit is a biopharmaceutical company focused on the discovery, development, and commercialization of new drugs for diseases with no existing therapies, or only inadequate ones. It has clinical programs for DMD and Clostridium difficile infection.