European Agency Again Recommends Against Approval of Raxone as DMD Therapy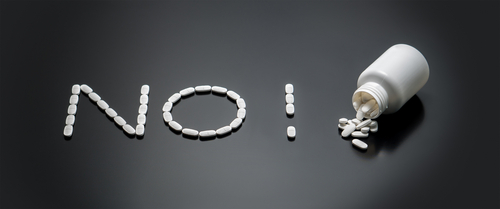 An advisory committee of the European Medicines Agency (EMA) has issued another negative recommendation after re-examining a request to extend Raxone (idebenone) for use in treating Duchenne muscular dystrophy (DMD). The EMA's Committee for Medicinal Products for Human Use (CHMP) issued its first negative opinion of the request in September 2017.
The therapy's manufacturer, Santhera Pharmaceuticals, had submitted a type II variation request for the existing marketing application of Raxone in Europe for treatment of Leber's hereditary optic neuropathy (LHON) in patients 12 and older.
Following the CHMP's rejection, Santhera has canceled a corresponding regulatory application for Raxone in Switzerland. The company says it will continue to pursue Raxone's approval to bring this treatment option to patients as quickly as possible.
"Santhera remains fully committed to realizing the potential of Raxone in treating patients with DMD through its clinical trial program and disease awareness efforts in close cooperation with the medical community and patient organizations," Thomas Meier, PhD, CEO of Santhera, said in a press release.
The company hopes that Raxone can be used to prevent respiratory decline in patients with DMD who are not on glucocorticoids therapy, including patients for whom glucocorticoid treatment is not a viable option.
Although the pivotal Phase 3 DELOS study (NCT01027884) had demonstrated Raxone's potential to preserve inspiratory muscle function in DMD patients, the CHMP concluded that not enough clinical evidence exists to support a label extension of the therapy's marketing authorization. The European agency has invited Santhera to present additional data to further support the treatment's reported effects on respiratory function.
"Across Europe about half of patients with DMD aged 10-20 years old are not able to take steroids or have stopped because of side effects. These patients are currently left with no treatment option to slow the progressive decline in their respiratory function," Thomas Voit, MD, professor of pediatrics at the Great Ormond Street Hospital for Children and University College London, said in a press release. "We will continue supporting Santhera in obtaining additional evidence required to have this medicine approved for this older group of DMD patients."
The U.S. Food and Drug Administration (FDA) had granted Raxone orphan drug status for the treatment of both LHON and DMD. In July 2016, the FDA rejected Santera's request for accelerated approval of Raxone as a DMD treatment, saying more data were needed from the DELOS trial.
The company currently is sponsoring a new Phase 3 clinical trial to evaluate Raxone's ability to prevent respiratory decline in patients with diagnosed DMD. The SIDEROS study (NCT02814019) is expected to enroll 266 DMD patients who will receive 900 mg of Raxone daily or a placebo for 78 weeks. Because glucocorticoids are widely used to manage DMD, patients receiving deflazacort or prednisolone at any dose regimen can participate.
Participants who complete the trial will be eligible to enroll in an extension study to continue treatment with Raxone. Results of the SIDEROS trial are expected in the second half of 2019.