Expansion Therapeutics Raises $55.3 Million in Financing to Develop RNA-Targeting Medicines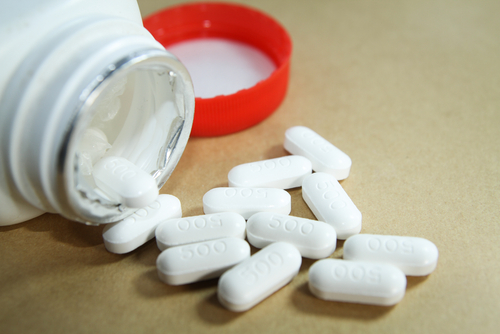 Expansion Therapeutics has raised $55.3 million in Series A financing to advance its portfolio of drugs targeting several genetic disorders, including myotonic dystrophy type 1 (DM1), the leading cause of adult onset muscular dystrophy. Toxic levels of RNA are thought to cause the symptoms of the disease.
The financing was led by 5AM Ventures, Kleiner Perkins, Novartis Venture Fund, and Sanofi Ventures, with RA Capital Management and Alexandria Venture Investments also participating.
DM1 is caused by the production of certain RNAs (naturally occurring molecules transcribed from DNA and then translated into proteins) that reach toxic levels inside cells. This leads to defects in muscle, heart, and in the respiratory, gastrointestinal, hormonal, and central nervous systems. DM1 can affect entire families, and it worsens as it is passed from one generation to the next. There are no effective treatment options available for DM1.
Expansion Therapeutics specializes in developing drugs that target RNA in diseases that are RNA-driven. It is initially focusing on expansion repeat disorders, genetic diseases that currently have no satisfactory treatments. They are characterized by defects in genes caused by repeats of very short stretches of DNA. DM1 is one such disease, in which DNA repeats lead to the production of RNAs that accumulate and become toxic.
ExpansionTherapeutics bases its approach on research performed in the laboratory of Matthew D. Disney, Ph.D., of The Scripps Research Institute. In a press release, Scott M. Rocklage, Ph.D., Managing Partner of 5AM Ventures and founding investor and Chairman of the Board of Directors of Expansion Therapeutics, called Disney "the key scientific founder" of the team.
"I am gratified that our efforts over the past dozen years have culminated in this important opportunity," Disney said. "It is clear that disease-related RNA is now an addressable target with small molecule medicines and we are now on the verge of developing treatments for patients with the most urgent medical needs. We will work tirelessly to fulfill this promise."
In addition to the research team, Rocklage said Expansion Therapeutics has put together "a capital efficient plan to advance the emerging field of RNA targeted small molecule medicines. We look forward to continuing to work with the company to develop medicines for patients with few treatment options."
"The science underpinning Expansion's RNA targeted medicines offers great promise in the treatment of a set of RNA triggered diseases, such as myotonic dystrophy, that currently have no viable therapies. We are excited to invest in a company that could make a real difference to patients suffering from these incurable diseases," said Beth Seidenberg, M.D., General Partner of Kleiner Perkins.