First Participant With FSHD Dosed in Phase 3 Study of Losmapimod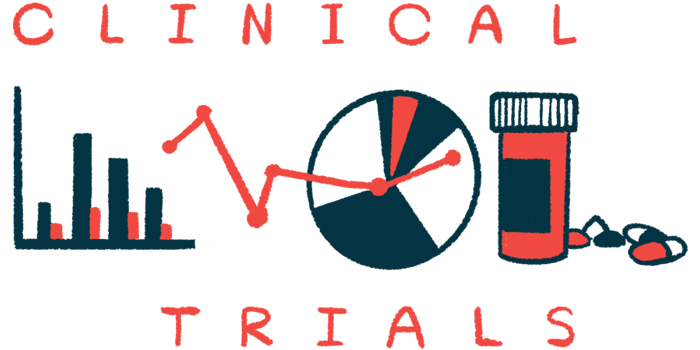 The first participant has been dosed in the Phase 3 REACH clinical trial testing the safety and effectiveness of Fulcrum Therapeutics' experimental oral therapy losmapimod in people with facioscapulohumeral muscular dystrophy (FSHD).
If results from the trial are positive, they're expected to support applications for lospmapimod's approval in the U.S. and Europe. If it's approved, losmapimod would be the first and only therapy for FSHD, according to Fulcrum.
"The initiation of the REACH trial is a testament to our deep commitment to addressing the unmet medical needs of those living with genetically defined rare diseases and exemplifies our leadership in FSHD," Judy Dunn, Fulcrum's president of research and development, said in a press release.
FSHD is marked by increased activity of a gene called DUX4. Losmapimod was designed to reduce this aberrant genetic activity by inhibiting two proteins that control the gene, called p38 alpha and p38 beta (also known as MAPK14 and MAPK11).
"The progression of FSHD can make it increasingly difficult to pursue work, hobbies, social and family life," Mark Stone, CEO of the FSHD Society, said. "The REACH trial with losmapimod represents the first real hope for those living with the disease, their families and their caregivers, who have waited so long for a potential treatment to be found."
The REACH trial (NCT05397470) intends to enroll about 230 adults with FSHD, ages 18 to 65. Participants are currently being recruited at the University of Massachusetts Memorial Medical Center and more than 30 more sites in North America and Europe are expected to open recruitment in the future.
After a four-week screening period, participants will randomly be assigned to take losmapimod (15 mg twice daily with food) or a placebo for 48 weeks — just shy of one year. There will be an additional week of safety follow-up after the 48-week placebo-controlled portion.
The study's main goal is to assess the impact of losmapimod on reachable workspace (RWS), a test of arm function that measures how much area a person can reach with their arms outstretched. This measure "correlates closely with how people living with the disease feel and function in a real-world setting," according to Fulcrum.
"Based on input from patients, regulatory agencies, and the clinical community, we selected RWS as the primary efficacy measure in order to most effectively quantify the impact of losmapimod on slowing disease progression," Dunn said.
Other outcome measures in the REACH trial include muscle fat infiltration (an indicator of muscle health) and assessments of participants' quality of life, as well as safety-related analyses.
A prior Phase 2b clinical study called ReDUX4 (NCT04003974) tested losmapimod against placebo in 80 adults with FSHD. Results showed it led to improvements in RWS and muscle fat infiltration, though it failed to significantly alter DUX4 activity.