Fulcrum Plans Phase 3 Trial of Potential 1st Oral Therapy for FSHD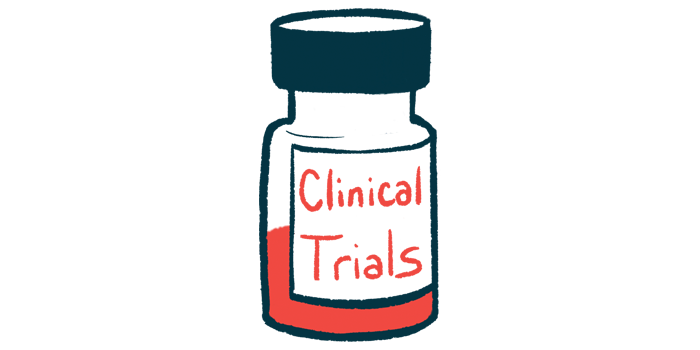 Fulcrum Therapeutics plans to launch a Phase 3 trial of losmapimod, a potential oral treatment for facioscapulohumeral muscular dystrophy (FSHD), by June.
The announcement of the trial, called REACH, follows clinically relevant benefits seen in the Phase 2b ReDUX4 trial (NCT04003974) and consultations with key regulators, including the U.S. Food and Drug Administration (FDA) on the trial's overall design.
"Results from the Phase 2b clinical trial demonstrated that losmapimod slowed disease progression and improved function in people with FSHD," Bryan Stuart, Fulcrum's president and CEO, said in a press release. "Based on these data as well as insights gained from the trial on optimal measures of disease progression, we aligned with regulators, including the FDA, on key aspects of the design of the REACH trial. With positive data, we expect REACH to be the basis for [regulatory] approval."
Losmapimod is an oral medication designed to block the activity of the proteins p38 alpha and p38 beta. Over 90% of FSHD patients carry mutations in the DUX4 gene, causing its abnormally high activity and, as a consequence, muscle degeneration and fat infiltration. By blocking p38 alpha and p38 beta, losmapimod aims to stop this disease-causing hyperactivity.
In the ReDUX4 trial, 80 adults with FSHD (mean age of 45.7 years) were randomly assigned to losmapimod, given twice daily at 15 mg, or a placebo tablet for 48 weeks.
Although losmapimod failed to reach the trial's main efficacy goal — reduced activity of the DUX4 gene — it showed relevant clinical benefits versus the placebo on multiple measures of muscle health and function and patient-reported outcomes after nearly a year. These included a reduction in muscle fat infiltration (MFI) in affected muscles and reachable workspace (RWS) — a measure of the range of motion in the upper limbs known to correlate with the ability to independently conduct daily living activities. Patients on losmapimod reported feeling better than those on the placebo.
"We learned from our Phase 2b trial that RWS, MFI and patient-reported outcomes are reliable measures of disease progression and that we can observe meaningful differences in these endpoints [goals] compared to placebo after just 48 weeks of treatment with losmapimod," said Judith A. Dunn, PhD, Fulcrum's president of research and development.
Moreover, no serious treatment-related adverse effects were observed.
According to Fulcrum, the failure to reach the trial's primary goal was likely linked to a wide variation in participants' starting levels of DUX4 activity, and to the needle biopsy approach used that proved to be too imprecise.
"REACH is optimized to demonstrate similar statistically and clinically significant benefits and represents an important step in delivering a life-changing therapy to people with FSHD," Dunn added.
The REACH trial expects to enroll around 230 adults with FSHD. Participants will be randomly assigned to losmapimod, administered orally as a 15 mg tablet twice a day, or a placebo, for 48 weeks.
The trial's main goal is to assess changes from pre-treatment (baseline) in reachable workspace. Secondary goals include muscle fat infiltration, patient global impression of change, and quality of life. Patient-centered assessments of healthcare use will also be included.
"Losmapimod is the first and only investigational medicine in clinical development" for FSHD, said Nicholas Johnson MD, a professor, division chief of neuromuscular, and vice chair of research in the neurology department at Virginia Commonwealth University. "The data to date are very promising, showing meaningful clinical benefit and a well-established safety and tolerability profile. I look forward to further investigating losmapimod in the REACH trial."
Fulcrum will host a live webcast on FSHD featuring Johnson and Jay J. Han, MD, professor of physical medicine and rehabilitation at the University of California, Irvine.
The webcast is scheduled for March 24, from 10 am to noon ET and can be accessed here. An archived replay will be available on the website for up to 90 days.