AOC 1020 wins FDA's orphan drug status for treating FSHD
The treatment reduces production of the protein that contributes to muscle weakening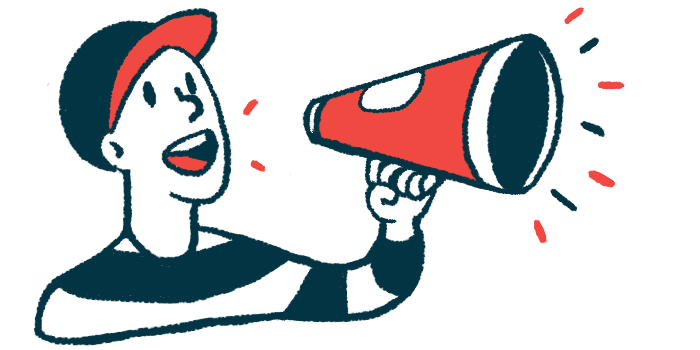 AOC 1020, Avidity Biosciences' investigational therapy for facioscapulohumeral muscular dystrophy (FSHD), has been granted orphan drug status by the U.S. Food and Drug Administration (FDA).
The designation is intended to encourage the development of therapies for rare diseases, those affecting fewer than 200,000 people in the U.S. It provides certain benefits, such as seven years of market exclusivity upon approval and exemption from FDA application fees.
"We are pleased that the FDA has granted orphan drug designation to AOC 1020, reinforcing the importance of finding an effective treatment option for people living with FSHD. There are currently no treatment options to address this devastating and debilitating muscular dystrophy disorder," said Steve Hughes, MD, Avidity's chief medical officer, in a press release.
AOC 1020 is designed to reduce the abnormal production of DUX4, a protein that accumulates inside muscle cells, leading to the muscle weakening that characterizes the disease. This is caused by genetic mutations that "turn on" DUX4, a gene whose activity is blocked in most tissues in adults.
AOC 1020 belongs to a new type of RNA therapeutics — called antibody oligonucleotide conjugates — being developed by Avidity. It's produced by attaching an antibody to a small interfering RNA, or siRNA. Whereas the antibody helps the siRNA enter muscle cells, the siRNA targets the messenger RNA molecule carrying instructions for DUX4 production, lowering the protein's levels.
According to Avidity, a single intravenous (into-the-vein) dose of AOC 1020 prevented muscle weakness in mice.
A Phase 1/2 clinical trial, called FORTITUDE, is currently testing it against a placebo in adults with FSHD.
The trial's main goal is to assess AOC 1020's safety and tolerability. Other goals include its pharmacokinetics — how it moves into, through and out of the body — and pharmacodynamics, its effects on the body. Quality of life, mobility, muscle strength and patient-reported outcomes will also be assessed.
Those who complete the study will be able to enroll in its open-label phase, where all patients will be given AOC 1020. The company plans to present the trial's preliminary findings in the first half of 2024.
"AOC 1020 is designed to directly target the disease-causing gene DUX4, with the goal of treating the underlying biological cause of FSHD. We look forward to advancing AOC 1020 and bringing this much-needed therapy to patients," Hughes said.
The company is also developing AOC 1001 for myotonic dystrophy type 1 and AOC 1044 for Duchenne muscular dystrophy with mutations amenable to exon 44 skipping.
Enrollment is open for EXPLORE44 clinical trial (NCT05670730) of AOC 1044.
AOC 1020 received the FDA's fast-track designation earlier this year, which boosts the development and review process of therapies for serious disorders in need of new treatments.