MDA Sets Schedule for 2022 Clinical & Scientific Conference in March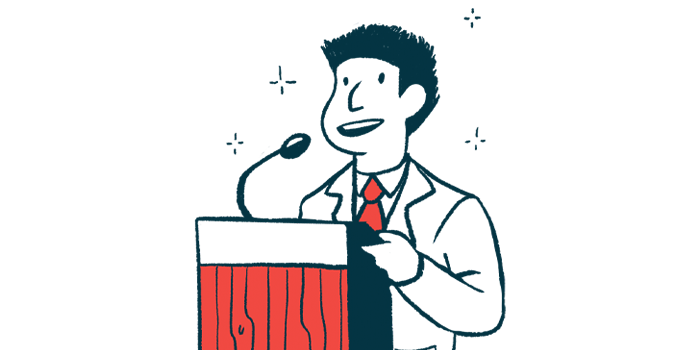 The Muscular Dystrophy Association (MDA) has announced the schedule for the 2022 MDA Clinical & Scientific Conference, being held March 13-16, both via live stream and in person at the Gaylord Opryland Resort and Convention Center in Nashville, Tennessee.
The event, to be covered by Muscular Dystrophy News Today, expects more than 1,200 neuromuscular researchers and clinicians from around the world to hear from more than 120 presenters across 29 sessions on the latest research advances and clinical care for more than 40 neuromuscular diseases, including Duchenne muscular dystrophy (DMD).
"MDA's annual conference is the largest and most important convening on advances in understanding and treating neuromuscular diseases in the world," Donald S. Wood, PhD, president and CEO of MDA, said in a press release. "We bring together scientists and clinicians from around the globe to share their progress, best practices for conducting research, new diagnostic approaches, and information on treatments."
"As a researcher myself earlier in my career, I am both proud and excited to welcome the attendees of this conference, both in-person and remote, and get the chance to hear about the groundbreaking work they are doing in the field of neuromuscular disease research," Wood added.
The conference will feature 200 abstracts in the form of presentations or posters that will highlight recent advances in basic, translational, and clinical research. The MDA also will host the 2nd Annual Insights in Research Investor Summit (IRIS) — an opportunity for companies and inventors currently developing therapies for neuromuscular diseases to promote investment and licensing opportunities.
Outside the sessions, the Patient Advocacy Pavilion will provide an environment for neuromuscular disease advocates and industry partners to form meaningful collaborations. For the full conference agenda, click here.
"The MDA Clinical & Scientific Conference has become a prime destination for academic researchers, pharmaceutical and biotech companies to report on their latest clinical trial findings," said Sharon Hesterlee, the MDA's chief research officer. "Our conference is the only one in the neuromuscular space that really combines everything from basic research to clinical care, treatment, and management."
On day four of the conference (March 16), the MDA expects several high-profile data presentations during the clinical trial sessions.
The "Functional/PROs/Composite Clinical Trial Endpoints in DMD" session, which is accredited as continuing medical education (CME), will examine and compare clinically-reported outcome tools and person-reported outcome tools with single and multiple outcomes in clinical research. Presentations will focus on assessment tools that can be extended from observations in the clinic to patients' perceptions of ability, to participation in the community and life satisfaction.
A session titled "New Gene Discoveries in NMD" or neuromuscular disease, also accredited, will provide an overview of current research, highlighting collaborative and crowd-sourcing approaches to information sharing related to the discovery of new genes. Scientists also will discuss genetic variability among inherited diseases that affect nerves outside the brain and spinal cord, approaches to undiagnosed NMDs, and new genetic modifiers that may impact the course of a disease.
"Mitochondrial Interventions: Small Molecule and Gene Therapy" talks will explore therapeutic strategies that use small molecules or genetic manipulation of energy-producing mitochondria. According to the MDA, these strategies have "great clinical potential."
Another session, "CRISPR – The Next Generation," will spotlight recent advances and potential challenges in translating CRISPR gene editing technologies — for treating genetically-related muscle diseases — from animal models to humans.
"Impact of Gene Transfer Therapy on Long-Term Multidisciplinary Care" presentations will address the effects of newborn genetic screening programs and gene therapies on the infrastructure and multidisciplinary teams at neuromuscular clinics. This session also is CME accredited.
Talks in this session also will discuss new challenges and opportunities for multidisciplinary models, approaches to long-term disease management and assessments of new disease characteristics, and ways to provide equitable access to new gene therapies and multidisciplinary healthcare using telemedicine.
In the session titled "Progress in Brain Interface Technology," presentations will cover recent progress in the field, with researchers sharing their ideas for clinical applications.
The four-day conference also will feature presentations and posters on other neuromuscular disorders such as amyotrophic lateral sclerosis (ALS), spinal muscular atrophy, and Charcot-Marie-Tooth disease.