German Committee Positively Assesses Translarna's Benefits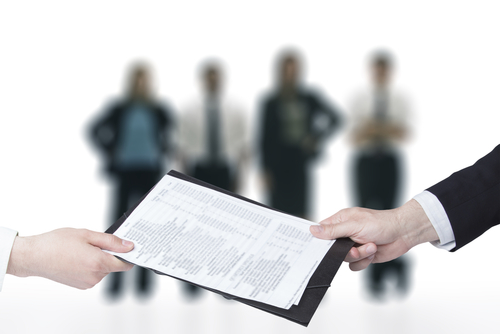 Germany's Federal Joint Committee (G-BA) published a positive Benefit Assessment for Translarna (ataluren), including an evaluation of the benefits of the drug in treating nonsense mutation Duchenne Muscular Dystrophy (nmDMD) in ambulatory patients older than five years. The therapy, which was developed by PTC Therapeutics, was rated "three" — or minor additional benefits — in the G-BA system.
The analysis conducted according to the German pharmaceutical law led the committee to conclude the benefits of the treatment. The G-BA made its decision based on clinical data issued by PTC about Translarna's clinically meaningful benefits, as announced in a press release. The evaluation of the committee is required by the German legislation prior to the introduction of a new drug into the country's healthcare system.
The committee, a non-state, self-governance corporation, includes the participation of payers, providers and patient representations responsible for classifying the extent of benefits of the candidate drug according to a series of criteria. The G-BA evaluated Translarna as offering minor additional benefits (e.g. reduction in symptoms), which refers to the third grade in the rating scale, used as an indication for further price discussions.
"We are pleased by the positive assessment we received from the G-BA for Translarna. It reflects the medical benefit provided for nonsense mutation DMD patients where there are no other approved therapies," said the CEO of PTC Therapeutics, Inc., Stuart W. Peltz, PhD. "We appreciate the G-BA's recognition of Translarna's benefit for these patients with such high unmet medical need."
The company also announced that it would initiate price negotiations with Statutory Health Insurance, the organization that represents the disease funds in the short-term in Germany. The evaluation is valid until June 1st, 2016, and by that time the committee will conduct a re-evaluation of the data presented by the company. Until then, PTC expects to release results from its phase 3 trial for the treatment of nmDMD.
The G-BA's Benefit Assessment influences the price negotiations, but it does not alter the current reimbursement status of Translarna, a protein restoration treatment meant to allow the functioning protein formation in patients with genetic disorders due to a nonsense mutation. The drug is currently covered for reimbursement for all patients under the Translarna approved label in Germany.
In addition to the developments in Europe, where Translarna is already licensed, PTC Therapeutics, Inc. last January submitted a New Drug Application (NDA) to the U.S. Food and Drug Administration (FDA) for Translarna, as the treatment is still under investigation the United States. Several funding agencies have contributed grants to support the development of Translarna, including the Cystic Fibrosis Foundation Therapeutics Inc., the Muscular Dystrophy Association, the FDA's Office of Orphan Products Development, the National Center for Research Resources; National Heart, Lung, and Blood Institute and Parent Project Muscular Dystrophy.