Pfizer Reports Death of Participant in DMD Gene Therapy Trial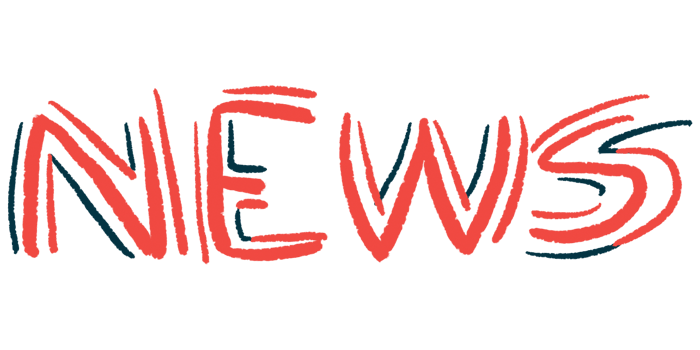 A young man with Duchenne muscular dystrophy (DMD), who was participating in Pfizer's Phase 1B open-label clinical trial evaluating its gene therapy candidate PF-06939926, has died.
The patient has only been identified as a young man who was not able to walk.
In a statement, Pfizer expressed its sympathies to the man's family, friends, and caregivers. The company also indicated that it does not have all the information regarding his case, but that researchers are engaged with the trial investigator to determine a cause of death.
The trial has been paused, and the regulators have been informed, according to Pfizer. As such, a clinical hold has been placed on the therapy's investigational new drug application by the U.S. Food and Drug Administration (FDA).
"At this time, we do not yet have complete information and are actively working with the trial site investigator to understand what happened," the company stated in a letter from the "Pfizer DMD gene therapy team."
"Screening and dosing in our Phase 1b clinical trial have been paused, and we are working closely with the independent External Data Monitoring Committee to review the data," the statement said, adding, "The safety and well-being of the patients in our clinical trial remains our top priority, and we are committed to sharing more information with the medical and patient community as soon as we can."
Pat Furlong, founding president and CEO of Parent Project Muscular Dystrophy, said the DMD community is "heartbroken" by the young man's death.
"All emotions are valid and deserve to be felt, experienced, expressed," Furlong said in a note to the Duchenne community.
"The words to describe the unjust nature of a tragedy like this lay meaningless on the page, they are swallowed up in our throats along with our grief. No force of expression comes close for this family, for our Duchenne family," she said.
"Our hearts go out to this family, grateful for their bravery, accepting unknown risks and uncertain terrain," she added.
DMD is caused by a mutation in the DMD gene, which carries instructions for the dystrophin protein — essential for the structural integrity of muscle fibers. With DMD, muscle strength and motor function slowly decline over time.
Scientists have been working to develop a gene therapy to correct the genetic defect in DMD by introducing a normal copy of the mutated gene into the patient's cells or by silencing the faulty gene.
Because the DMD gene is the largest human gene, it is too big to be incorporated into the adeno-associated virus, modified to deliver the healthy gene to muscle cells and restore dystrophin production.
Instead, PF-06939926 — now called by the approved generic name, fordadistrogene movaparvovec — contains a shortened version of the DMD gene that encodes for a short yet functional version of the dystrophin protein.
The Phase 1b study (NCT03362502) has been evaluating the safety and tolerability of the gene therapy in boys, ages 4–12, who are able to walk at least 10 meters (about 33 feet) without help. The trial also includes male patients of any age who were able to walk that distance before age 17, even if loss of ambulation (walking ability) had occurred after that point.
Glucocorticoids were given to all participants for six months, with a regular daily dose administered for at least three months prior to the study.
The participants then received either a low dose of 1E14 vector genomes (vg)/kg) or a higher dose of 2E14 vg/kg, by intravenous infusion (into the vein).
The trial's primary outcome was the rate of dose-limiting intolerability or safety, as determined by treatment-related adverse events, or side effects.
As Pfizer reported earlier this year, side effects occurred in more than 30% of the patients in the high dose group. Among these adverse events were nausea, vomiting, fever, reduced platelet counts, decreased appetite, fatigue, and headache.
One serious adverse event, called an SAE, was reported due to dehydration. Other SAEs included two patients with kidney injury and low platelets levels related to the activation of the complement system — part of the immune system that enhances the removal of microbes and damaged cells. All SAEs were resolved within three weeks.
Changes to the study protocol were implemented after the third SAE, which included closely monitoring patients in the two weeks after infusion and increasing the doses of glucocorticoids. No SAEs were reported after these amendments. Elevated liver enzymes were reported in two boys at four weeks (about one month), but were successfully treated using glucocorticoids.
According to functional assessments, the company reported that two low-dose and three high-dose participants showed higher or at least no decline in North Star Ambulatory Assessment or NSAA, a rating scale of motor function.
Pfizer also recently announced a delay in opening U.S. sites for its CIFFREO Phase 3 clinical trial (NCT04281485), which will evaluate PF-06939926 in up to 99 boys with DMD who can walk independently.
Here, the delay was caused by questions raised by the FDA that focused on specific technical issues related to the company's potency tests. Those tests measure the experimental therapy's ability to trigger a response at a particular dose.