Phase 1/2 Trial Set to Test RGX-202, Gene Therapy for Duchenne MD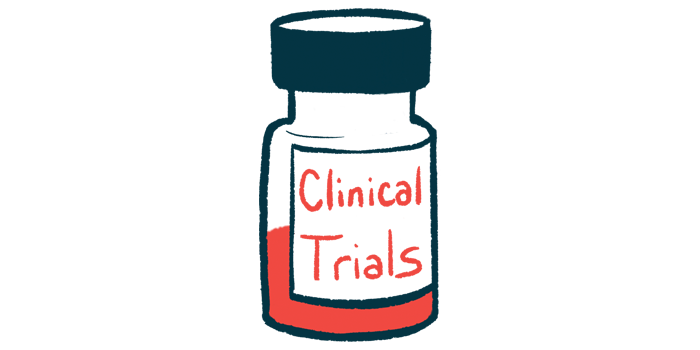 The U.S. Food and Drug Administration (FDA) has approved Regenxbio's request to launch a Phase 1/2 clinical trial in the U.S. evaluating the safety and efficacy of RGX-202, its experimental gene therapy for Duchenne muscular dystrophy (DMD).
The study, called AFFINITY DUCHENNE and anticipated to start in the coming months, will test the one-time therapy in children with DMD who can walk unaided. Information on contacts and locations is not yet available, but initial trial sites are expected to open in the U.S., with sites in Canada and Europe expected to follow.
"We are excited to advance RGX-202, our investigational gene therapy for patients with Duchenne, into the clinic," Olivier Danos, PhD, Regenxbio's chief scientific officer, said in a press release.
"Additional therapeutic options are still needed for the treatment of Duchenne, and our trial design follows compelling evidence from preclinical studies which demonstrated that one-time treatment with RGX-202 can express meaningful levels of a novel, functional microdystrophin protein in muscle, and showed significant improvements in muscle force and function in animal models," Danos added.
Kenneth T. Mills, Regenxbio's president and CEO, said, "We are working quickly to start dosing patients in this trial and look forward to continuing our important work with stakeholders across the Duchenne community."
The FDA previously designated RGX-202 an orphan drug for treating DMD. This designation is intended to provide regulatory support and financial benefits to accelerate the therapy's clinical development and review and to ensure a seven-year period of marketing exclusivity in the U.S. upon regulatory approval.
Given as a single infusion directly into the bloodstream, RGX-202 uses Regenxbio's proprietary modified and harmless adeno-associated virus variant 8 (AAV8) to deliver to muscle cells a gene with instructions to produce a new, optimized version of the microdystrophin protein.
Mycrodystrophin is a shorter but working version of dystrophin, the muscle protein lacking in Duchenne patients due to DMD gene mutations.
The delivered gene was designed to allow the generation of a microdystrophin protein that carries specific regions shown to improve its function and to promote microdystrophin production specifically in heart and skeletal (movement-related) muscle.
It also contains elements thought to improve protein production and reduce immune responses against the viral carrier and/or the delivered gene.
As such, RGX-202 is expected to protect muscles from damage and preserve muscle function in DMD patients regardless of underlying DMD mutation.
"This innovative AAV gene therapy candidate for Duchenne was developed in-house at REGENXBIO through a highly collaborative process between our expert research and manufacturing teams and we believe that RGX-202 can potentially address unmet needs for patients with Duchenne," Danos said.
The upcoming Phase 1/2 trial will evaluate the safety, tolerability, pharmacokinetics, pharmacodynamics, and effectiveness of two doses of RGX-202 — 1e14 genome copies per kilogram (gc/kg) and 2e14 gc/kg — in up to 18 children, ages 4 to 11 years, with DMD and who can walk unaided.
Pharmacokinetics refers to the therapy's movement into, through, and out of the body, while pharmacodynamics refers to its effects on the body.
Eligible patients must carry mutations between exons 18 and 58 of the DMD gene, which account for 60–70% of cases. Exons are the sections in genes that contain information to produce proteins.
The study's dose escalation phase is expected to include six children, three for each dose group. Should both doses be deemed safe by an independent data review committee, up to six additional patients will be enrolled in each dose group in the study's dose expansion phase.
Thorough safety measures, informed by the Duchenne community and engagement with key opinion leaders, were also added to the trial, Regenxbio noted. They include a short-term, preventive immunosuppressive treatment regimen to reduce potential immune responses.
Trial goals include safety measures, assessing immune reactions against the therapy, changes in the levels of microdystrophin in muscle, and strength and functional measures, including the North Star Ambulatory Assessment of motor abilities and timed function tests.
"I am proud of our scientific and medical teams' work with the Duchenne community resulting in a thoughtful and innovative clinical trial design, which we believe addresses a number of important factors, including safety considerations," Mills said.
The study "will use material derived from our proprietary commercial-scale process which is expected to enable consistent clinical supply and support efficient transition to later stage development," Mills added.
Regenxbio's internal commercial-scale production facility is on track to be fully operational until the close of June.