Sarepta Therapeutics Reports results from 168 Weeks of Eteplirsen in Duchenne Muscular Dystrophy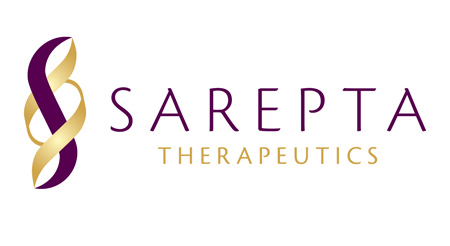 Sarepta Therapeutics, Inc, a company focused on developing RNA-based therapeutics, recently announced their findings through Week 168 from Study 202, a phase IIb study that is evaluating the efficacy of a drug called eteplirsen in patients with Duchenne muscular dystrophy (DMD).
The company's study 201 was a randomized, double-blind, placebo-controlled clinical study that evaluated the efficacy of Eteplirsen vs. placebo in 12 patients (aged 7-13 yeas) with a diagnosis of DMD. After 25 weeks, all patients were enrolled in Study 202, a long-term extension study, and placebo-treated patients initiated eteplirsen treatment at 30 mg/kg (n=2) or 50 mg/kg (n=2).
The primary endpoint of efficacy in both studies was the increase in novel dystrophin as evaluated by muscle biopsy at Weeks 12 and 24 and at Week 48. The primary clinical endpoint was the 6MWT, which assesses clinical function in DMD. At the moment, the company is still evaluating the safety and clinical outcomes of study 202 including the 6MWT.
In a recent news release, Sarepta Therapeutics, Inc, reported the results of the 6-minute walk test (6MWT) after 168 weeks, which revealed that all patients had a decline in distance walked since the week 144 timepoint. Furthermore, results revealed a steadiness of respiratory muscle function. In this regard, study 202 met its primary endpoint of increased novel dystrophin, measured by muscle biopsy at Week 48.
[adrotate group="3″]
Results from week 168 showed that 6 DMD patients treated with 30 and 50 mg/kg eteplirsen cohorts who were able to perform the 6MWT experienced a decline of 76.7 meters, or about 19.5 percent, Moreover, at week 168, respiratory muscle function shows a 11.1 percent increase in maximum inspiratory pressure and a 14.7 percent  increase in maximum expiratory pressure.
In the news release, Jerry Mendell, M.D., director of the Centers for Gene Therapy and Muscular Dystrophy at Nationwide Children's Hospital and principal investigator of Study 202 said, "With greater than three years of eteplirsen experience, the clinical outcomes that our team has demonstrated in the testing of these boys exhibit greater stability in function than anticipated at a time when we often observe a more significant decline without treatment. Based on my many years of caring for patients with this devastating disease, I view these more than 3 years of data as very encouraging,". "The safety profile of eteplirsen continues to impress me. We have not witnessed any clinically meaningful treatment-related adverse events during the 168 weeks of eteplirsen treatment."
Pat Furlong, Founding President and CEO of Parent Project Muscular Dystrophy (PPMD), a nonprofit organization focused on finding a cure for Duchenne muscular dystrophy said, "PPMD's benefit-risk pilot data demonstrated that parents' highest priority is to slow DMD progression. With this priority in mind, these Phase II data have exceeded our expectations". "In practical terms, continued ambulation and preservation of respiratory function have immense benefit for individuals with Duchenne. It is important to keep in mind, that individuals participating in this study lived with Duchenne for over 9 years on average prior to receiving eteplirsen, an age when the pathological process that occurs based on the absence of dystrophin is typically well underway. Understanding this, in the eyes of the community these Phase II data are significant and represent an important step toward changing the landscape."
Chris Garabedian, President and Chief Executive Officer of Sarepta Therapeutics noted, "While these older boys showed a continued decline in walking distance at the week 168 timepoint, we continue to be encouraged by those who have maintained their walking ability over this long-term extension study. We look forward to sharing the 168 results with the FDA, along with the additional datasets that will be collected in the coming months, as part of our ongoing discussions with the Agency,". "We are actively working towards the ongoing development of eteplirsen and future exon-skipping candidates which includes multiple clinical studies with eteplirsen across a broad spectrum of DMD patients and the initiation of a placebo-controlled study that will evaluate our follow-on exon-skipping drugs for DMD targeting exons 45 and 53 later this year."