Stem Cell Therapy VTA-110 Named FDA Orphan Drug for DMD Treatment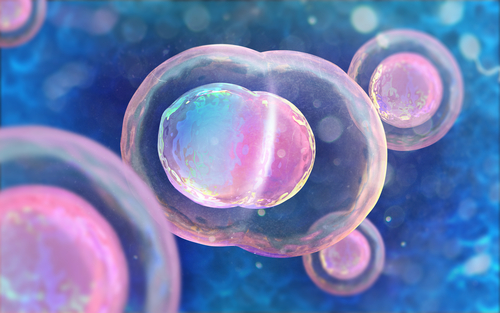 The U.S. Food and Drug Administration (FDA) has granted orphan drug designation to Vita Therapeutics' VTA-110, a candidate therapy for people with Duchenne muscular dystrophy (DMD).
The designation grants various development incentives to medications that address rare disorders affecting fewer than 200,000 people annually in the U.S. Incentives include regulatory support and financial benefits to help accelerate the clinical development of VTA-110, and seven years of marketing exclusivity if regulatory approval is ultimately granted.
"We are very pleased the FDA granted orphan drug designation for VTA-110. This represents an important step in the right direction for developing innovative treatments for patients with an incredibly high unmet medical need," Douglas Falk, CEO of Vita, said in a press release.
"We believe VTA-110 has the potential to be a long-term disease-modifying treatment for patients living with DMD and other types of muscular dystrophy," Falk said.
VTA-110 is a potential first-in-class allogenic iPSC-based therapy, meaning it is made from induced pluripotent stem cells (iPSCs) derived from donor biological tissue.
The process of generating iPSCs involves collecting mature cells from biological tissue — usually skin or blood cells — and reprogramming them to adopt a stem cell-like state. At this point, iPSCs are much like other stem cells, having the ability to differentiate into other cell types.
This means that researchers can collect blood or skin cells from a healthy donor, use these to generate iPSCs, and then make the induced stem cells differentiate into the muscle cells that are lost over the course of DMD progression, potentially helping repair their muscles.
VTA-110 has shown in preclinical studies the ability to repair and regenerate muscle tissue, which the company claims shows potential benefits in the treatment of DMD. Vita intends to advance these studies toward clinical trials for DMD, as well as other congenital muscular dystrophies.
Last month, the company received $300,000 from the Maryland Stem Cell Research Foundation to advance the clinical development of VTA-110 as a treatment for Limb-Girdle muscular dystrophy. Vita has plans to submit an investigational new drug application for VTA-110 to initiate clinical studies in the U.S. by 2022.
The therapy was first developed in the labs of Kathryn Wagner of the Kennedy Krieger Institute and and Gabsang Lee of Johns Hopkins University, and licensed exclusively to Vita.
Wagner, Lee, and their colleagues have been investigating the use of stem cells in DMD therapy for some time. In 2016, the two collaborated on a study, in which they discovered how to make iPSCs that carried mutations found in DMD, which enabled them to grow and experiment on cells without having to raise lab animals or extract cells from patients.
Earlier this year, they successfully used patient-derived iPSCs to identify two small molecules — ginsenoside Rd and fenofibrate — that improved muscular dystrophy symptoms in a DMD mouse model.