Summit Therapeutics Ends Development of Ezutromid Therapy for DMD After Trial Failure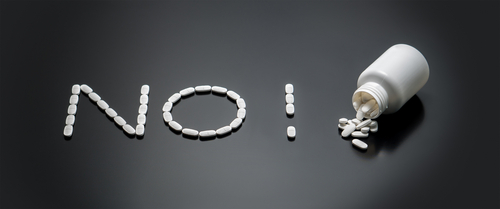 Summit Therapeutics is stopping the clinical development of ezutromid, which it was investigating as a Duchenne muscular dystrophy (DMD) treatment, after a Phase 2 clinical trial testing the therapy failed to reach both its primary and secondary objectives.
"These data come as a great disappointment to us and to all those living with DMD," Glyn Edwards, CEO of Summit, said in a press release. "While we believe utrophin modulation could still have a place in the treatment of DMD, it is clear that ezutromid is not providing a benefit for patients."
Michelle Avery, director of patient engagement at Summit, told participants at the Parent Project Muscular Dystrophy 2018 conference that ended Saturday in Phoenix her company was "incredibly disappointed" by the lack of treatment efficacy seen.
"It was not an easy decision to stop development of a drug, but PhaseOut DMD gave us a very clear answer: there was no benefit for patients taking this drug. There was no difference in the 6-minute walk test after 48 weeks of treatment," Avery said. "Could it [ezutromid] slow the progression of Duchenne? We have definitely answered that it cannot.
"We are eternally grateful to the families of PhaseOut DMD," she added. "To this end, we plan to explore how the information gathered as part of the trial could be made available."
Ezutromid is an oral small-molecule modulator of utrophin, a protein that is structurally and functionally similar to the dystrophin protein, which is absent in DMD patients.
The therapy candidate was being investigated as a potential disease-modifying treatment for all DMD patients, regardless of the type of mutation affecting the dystrophin gene, supported by previous studies showing that expression of utrophin improved muscle performance.
The open-label, Phase 2 PhaseOut DMD trial (NCT02858362) was intended to evaluate the effectiveness and safety of ezutromid administered over 48 weeks in ambulatory boys with DMD. The trial first recruited 40 participants, ages 5 to 10, at centers in the United Kingdom and United States.
Later, Summit Therapeutics expanded the trial by opening enrollment for patients with DMD who participated in previous Phase 1 trials for ezutromid but who, at the time of initial recruitment for PhaseOut DMD, failed to meet the enrollment criteria.
The boys were treated with a daily dose of 2,500 mg of ezutromid (open-label phase) followed by a 30-day safety follow-up phase.
The trial's primary objective was to measure the change in leg muscle parameters by magnetic resonance imaging (MRI), at the beginning of the study and again at weeks 12, 24, 36, and 48, as well as the levels of ezutromid in the blood at specific times during treatment — at weeks one, four, eight, 12, 24, 36, and 48.
Additional objectives included assessing utrophin protein levels and muscle fiber regeneration by analyzing muscle biopsies, as well as safety parameters.
Previous interim results from a 24-week analysis showed that, compared with the beginning of the trial, treatment with ezutromid led to a clinically meaningful reduction in muscle damage, evaluated through muscle biopsies, and inflammation, assessed with magnetic resonance spectroscopy transverse relaxation time T2 (MRS-T2).
T2 relaxation time detects small structural changes that occur with early degeneration or inflammation. Researchers previously showed that inflammation increases T2 relaxation time.
The reduction in MRS-T2 was in agreement with the expected activity of ezutromid in stabilizing muscle fiber membranes by increasing utrophin protein expression, leading to reduced muscle damage and inflammation.
Summit is now working with the researchers to conclude the PhaseOut trial, and will explore ways in which the information gathered during the study could support other DMD research.
The company plans to direct its efforts toward the development of new antibiotics for difficult-to-treat infections, such as those caused by the bacteria Clostridium difficile.
"We … feel that our resources are better focused on the development of our promising pipeline of new mechanism antibiotics," Edwards said.