Staying Warm Even when It's Rough Outside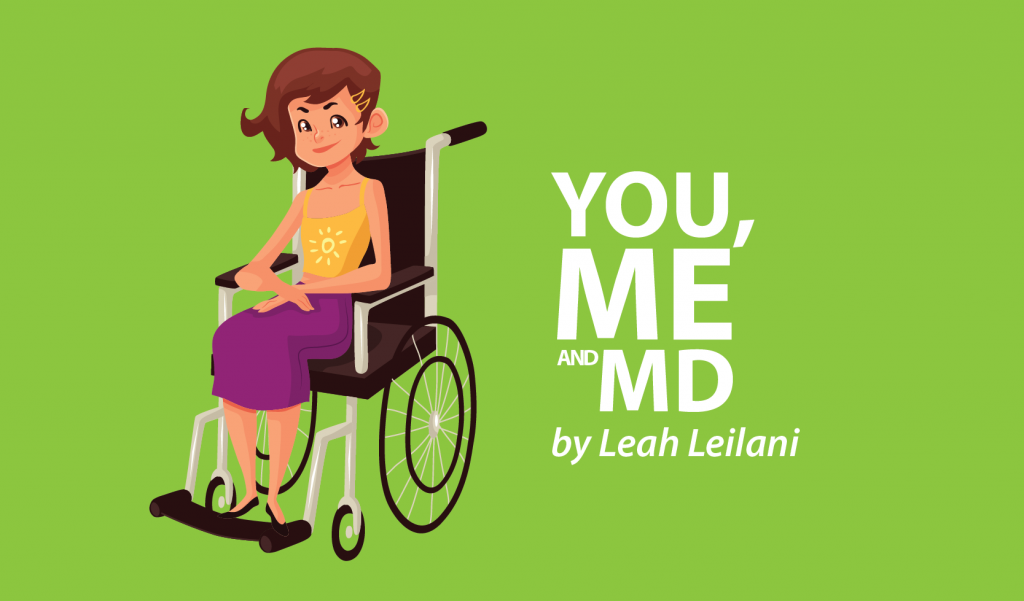 When people ask me what my favorite season is I always say winter. I find that it's much easier to warm up your body than to cool it down. Many of you probably know the struggle that comes with regulating body temperature when constantly sitting. It's harder for our bodies to stay warm when we're not constantly moving and exercising. Because my mom used to be an avid hiker when she was younger, she has taught me many tips on how to keep my body warm.
I keep a backpack on my wheelchair full of extra layers because she is constantly reminding me to cover my feet, hands, head, and neck, because those exposed parts are the quickest way to lose body heat. Over the years, my mom and I have discovered some very useful items that have helped me to regain that warmth. One of those unique items is called a neck gaiter. This article of clothing is great because it's different from a scarf, which could get caught in your wheels or end up in your food when you're eating. The best kind of gaiter to buy is fleece because fleece is water-resistant. It's excellent in the rain, and wind won't go through it, so it is sure to keep you warm even in the harshest weather. I bought mine from Lands' End. They carry a wide variety of colors, prints, and patterns for men, women, and children.
Another accessory I always keep on hand (no pun intended) are a pair of fingerless gloves. They keep my fingers free if I need to use my phone. I used to love using them for jamming on the guitar, too, back when I could still play. Etsy has an awesome selection to choose from, so you're bound to find a pair that suits you. Another option is to buy some "tech gloves" that use technology to make the fingertips of the gloves compatible with touchscreen devices.
I'm sure everyone has heard of electric blankets. But have you ever heard of a mattress pad that heats your entire bed? Sounds wonderful, doesn't it? Well, it is. It slides over my mattress like regular bedding and there are no wires except the plug for the outlet. You can adjust the setting according to the amount of heat you want. What's even more awesome is that I can leave it on year-long, so if i get cold from the air conditioner in the summer, I can turn it to the lowest setting. It also has improved my sleep. It's kind of like drinking warm milk before bed because it warms your core and relaxes you. Bed, Bath and Beyond is the place to go for this amazing invention. A twin size costs about $80, but believe me that it's totally worth it.
Although I live in southern California and the days are still on the warm side, the nights have been pretty cold. I hope that wherever you live you're able to stay warm this winter season.
***
Note: Muscular Dystrophy News is strictly a news and information website about the disease. It does not provide medical advice, diagnosis or treatment. This content is not intended to be a substitute for professional medical advice, diagnosis, or treatment. Always seek the advice of your physician or another qualified health provider with any questions you may have regarding a medical condition. Never disregard professional medical advice or delay in seeking it because of something you have read on this website. The opinions expressed in this column are not those of Muscular Dystrophy News or its parent company, BioNews Services, and are intended to spark discussion about issues pertaining to muscular dystrophy.