Bone Biomarkers Maintained With Vamorolone Over Prednisone: Study
Therapy's makers will seek U.S., European approvals, based on 48-week trial results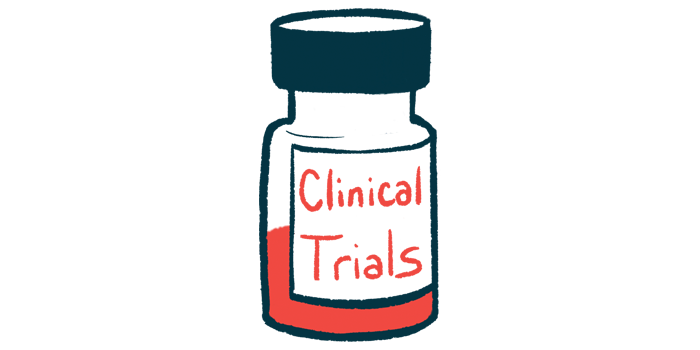 Vamorolone, an investigational therapy for Duchenne muscular dystrophy (DMD), maintained biomarkers of bone formation and turnover compared to prednisone, according to the now published details of the VISION-DMD study.
Standard anti-inflammatory corticosteroids, such as prednisone, have been shown to stunt growth with long-term use. Vamorolone is a first-in-class steroid, called a dissociative steroid, that retains corticosteroids' anti-inflammatory activity but has fewer side effects.
"Data from the VISION-DMD study continues to validate our ambition of developing a steroidal-like treatment where we can retain the efficacy of traditional corticosteroids and reduce some of the toxicities that all too often lead to the premature discontinuation of treatment in children with DMD," Eric Hoffman, PhD, professor at Binghamton University and CEO of ReveraGen BioPharma, Vamorolone's co-developer with Santhera Pharmaceuticals, said in a press release.
The companies will seek approval for the therapy in the U.S. and Europe this year, based on the findings of the 48-week (almost one year) Phase 2b trial (NCT03439670), which met both its primary and secondary goals.
VISION-DMD data were published in JAMA Neurology, in the study, "Efficacy and Safety of Vamorolone vs Placebo and Prednisone Among Boys With Duchenne Muscular Dystrophy."
"Corticosteroids remain a cornerstone of treatment for many children with Duchenne muscular dystrophy, and data published on the VISION-DMD study are an important advancement in the development of additional treatment options for these patients," study first author Michela Guglieri, MD, at Newcastle University, U.K., said.
Participants of the trial, including 121 boys with DMD ages 4–6, were randomly assigned to receive vamorolone, prednisone (0.75 mg/kg/day), or a placebo. Administered as an oral, flavored liquid, vamorolone was given at 2 or 6 mg/kg daily.
Regarding the ethnic descent of participants, 97 were white (82.9%), 12 were Asian (10.3%), 2 were Black or African American (1.7%), one American Indian/Alaska Native (0.9%), one unknown (0.9%), and four multiple (3.4%).
Previously reported top-line results showed that 24 weeks of vamorolone met its primary goal of significantly improving Time to Stand (TTSTAND), which assesses muscle strength by measuring the speed at which a patient stands up from a lying position.
Compared to before treatment (baseline), mean TTSTAND velocity for vamorolone at 6 mg/kg was 0.05 m/s compared to -0.01 m/s with placebo, a 0.06 m/s difference. Patients in the placebo group showed a stable but slight decline in TTSTAND than baseline (-0.01 m/s), whereas vamorolone treatment showed improvement by six weeks (0.03 m/s) and at 12 weeks (0.04 m/s), which was maintained to 24 weeks.
Vamorolone shows improved walk, run, climb times
Vamorolone also led to significant benefits in the six-minute walk test (6MWT), which measures the distance walked in six minutes, meeting a secondary outcome. Compared to baseline, the therapy at 6 mg/kg improved walking distance by 28.3 m versus a 13.3 shorter distance walked in the placebo group, a 41.6 m difference. At 2 mg/kg, vamorolone extended the distance by 23.9 m, a 37.1 m improvement over the placebo.
The experimental therapy at 6 mg/kg daily improved the time to run/walk 10 meters (TTRW) test, demonstrating an increased velocity of 0.26 m/s with treatment vs. 0.01 m/s on placebo. Changes in the TTRW velocity at the lower dose were not met.
Two exploratory outcome measures, the NorthStar Ambulatory Assessment (NSAA) total score for motor function and the time to climb four stairs (TTCLIMB), also significantly favored vamorolone at both doses over a placebo. Parent-reported outcomes and measures of muscle strength (handheld meter) showed no differences between vamorolone and a placebo.
The effectiveness of prednisone and vamorolone at 6 mg/kg were similar for all motor outcomes, while 2 mg/kg showed similar effectiveness as prednisone for TTSTAND, 6MWT, and NSAA, but was less effective than prednisone for TTRW and TTCLIMB.
Better bone biomarkers
Because of the impact of long-term corticosteroid use on body growth, the team measured bloodstream biomarkers of bone formation (osteocalcin, P1NP) and bone turnover (CTX1). The results showed noticeable reductions in these markers with prednisone, but not with 6 mg/kg vamorolone in osteocalcin (-15.5 vs. -0.17 nanograms/mL), P1NP (−143.7 vs −7.9 nanograms/mL), and CTX1 (−320 vs. 110 picograms/mL).
At baseline, participants showed evidence of adrenal insufficiency, when the body produces fewer certain hormones. Vamorolone at 2 mg/kg showed less adrenal suppression than prednisone, whereas vamorolone at 6 mg/kg showed greater adrenal suppression than prednisone.
There was a decline in height percentile, as well as a linear growth delay, with prednisone, but not with vamorolone. At the same time, the two groups had a similar overall gain in body mass index, a measure of body fat.
Participants reporting at least one treatment-emergent adverse event (TEAE) were similar with a placebo (79.3%), prednisone (83.9%), 6 mg/kg vamorolone (89.3%), and 2 mg/kg (83.3%). The total number of TEAEs was lowest in the placebo group, highest in the prednisone group, and intermediate in the two vamorolone groups.
"This study found that vamorolone, a dissociative steroidal anti-inflammatory, was able to reduce bone morbidities while retaining efficacy," the researchers wrote as a key finding.
A recent analysis of the 112 patients (92.6%) who completed the full 48 weeks of the study on vamorolone continued to support the therapy's effectiveness, with gains in muscle function at week 24 being maintained or improved by week 48 in those continuously treated with vamorolone. Also, participants initially given prednisone who were switched to 6 mg/kg vamorolone demonstrated a reversal in slow growth and stabilized their body mass index.
"Vamorolone has been developed as a potential first-in-class dissociative steroidal therapy," Shabir Hasham, MD, chief medical officer of Santhera, said. "This pivotal data as well as other data presented at scientific congresses during 2022 continue to define vamorolone's differentiated safety profile."