PPDM Grants $50,000 to UCLA Research on Duchenne Muscular Dystrophy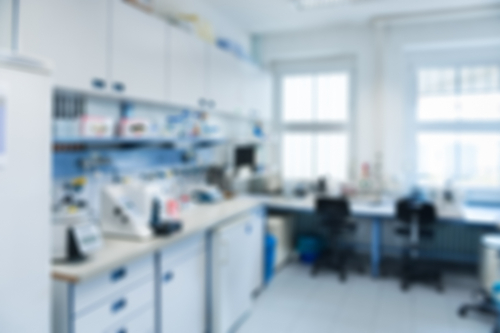 The nonprofit organization, Parent Project Muscular Dystrophy (PPMD), has announced it will award a $50,000 exploratory grant to a research team from UCLA's David Geffen School of Medicine and College of Letters and Science, led by Dr. M. Carrie Miceli. The funding will support the study of exon skipping boosters for the treatment of DMD, a genetic and fatal disease that is typically diagnosed during the first years of life.
DMD is caused by a frame-shifting mutation impacting dystrophin expression, but is able to be repaired with antisense oligonucleotide (AON) utilizing "exon skipping." Miceli has identified drugs able to boost AON-directed exon 51 skipping, "which impinge on a common pathway," according to a recent press release. Studies on the drugs currently being conducted have revealed the ability of exon 51 to both rescue dystrophin and slow the progression of the disease through the addition of a targeted small molecule drug in combination with the AON.
"Exon skipping is one of the most promising technologies being explored in Duchenne today," stated Pat Furlong, the founding president of PPMD, in the press release. "Dr. Miceli and her team at UCLA are anticipating the next step in exon skipping technology, working to maximize the skipping ability of these potential therapies. While it is important to support therapies that are in the late stages of the clinical trial process, PPMD also remains dedicated to funding early-stage research from top scientists like Dr. Miceli."
[adrotate group="3″]
The investigational therapeutic option may provide a way of improving the levels of skipped dystrophin, as well as the effectiveness of AON treatment alone. Therefore, the grant will be invested by Miceli, who is the co-director of the Center for Duchenne Muscular Dystrophy and Professor of Microbiology, Immunology & Molecular Genetics, in further treatment studies for Duchenne muscular dystrophy.
"Combination therapies that boost exon skipping by targeting muscle calcium pathways may lead to additional benefit by normalizing pathogenic Ca2+ leak also observed in Duchenne," explained Miceli. "As more treatments are realized for DMD, it will be important to understand how targeting multiple pathways can lead to synergies that result in even greater therapeutic efficacy."