Top 10 Muscular Dystrophy Articles of 2015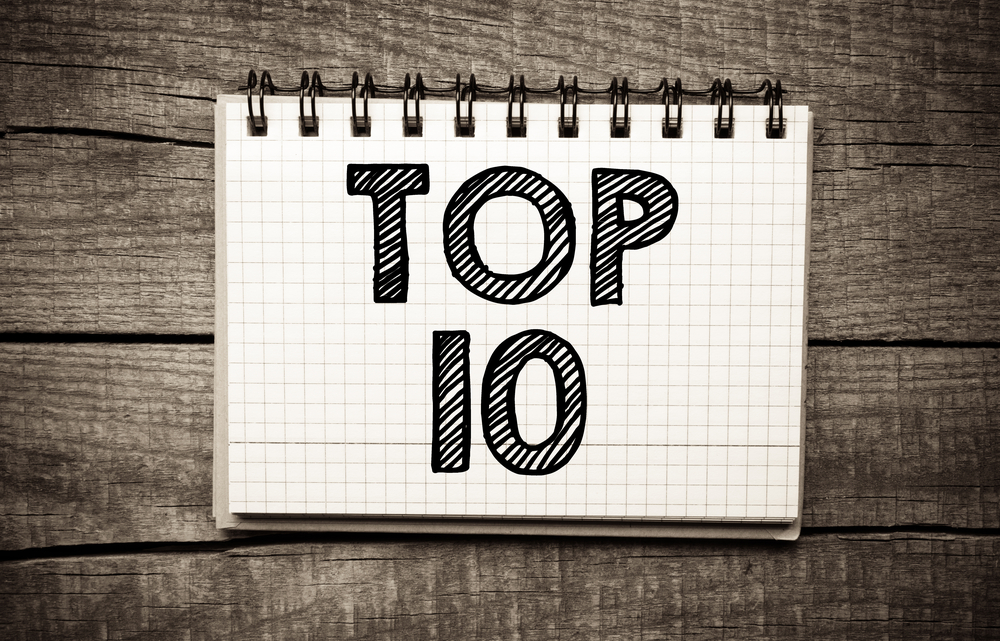 Throughout 2015, Muscular Dystrophy News covered the latest developments in science, research, and advocacy news in muscular dystrophy. As the year comes to an end, here are the 10 articles most widely read by Muscular Dystrophy News readers, each with a brief summary of the developments that made them of such interest to MD patients, caregivers and their loved ones.
PTC Therapeutics, Inc., submitted a New Drug Application to the U.S. Food and Drug Administration (FDA) for its proprietary drug Translarna (ataluren). The novel medication aims to restore a functioning dystrophin protein to treat nonsense mutation Duchenne muscular dystrophy (nmDMD). Because of this promising therapy's continued positive results in clinical trials, the DSD community has followed Translarna news updates closely.
Researchers at Sun Yat-sen University in China published the results a study investigating a novel method to help assess muscular dystrophy (MD) severity and progression. The findings, that serum creatinine levels reflect a patient's disease severity and could potentially be a biomarker, may help improve prognostic and diagnostic strategies for physicians treating those with the disease in the future.
The National Health Service in the United Kingdom refused to fund Translarna for the treatment of Duchenne muscular dystrophy. Translarna recently became the first DMD targeting therapy to receive European Medicine Agency (EMA) approval, and the scientists who helped develop the pioneering treatment made their voices heard in 2015, lobbying to have the U.K.'s national health system cover the expense of this therapy.
Researchers at the Ohio State University Wexner Medical Center, along with experts at several other medical facilities, found that Duchenne muscular dystrophy-related declines in heart functioning may be slowed by already existing heart medications. The research, which was featured in The Lancet Neurology, could lead to an improved quality of life and a longer lifespan for those with the disease, which over time can negatively affect heart function.
A late-stage clinical trial performed by researchers at University of Florida Health may lead to a new, promising treatment for children with the most common form of muscular dystrophy: Duchenne muscular dystrophy (DMD). The disease often begins to cause the loss of mobility when patients reach age 12, and previous trial results showed the drug eteplirsen may potentially retard the loss of function in Duchenne patients. Experimental therapies such as eteplirsen continue to be followed carefully by the DSD community, since it is a disease with many unmet medical and therapeutic needs.
Translarna's availability continued to be a major news story in the MD community throughout 2015. PTC Therapeutics, Inc., announced that its novel protein restoration therapy Translarna (ataluren) was made available to patients with Duchenne muscular dystrophy (DMD) in Germany, the first European Union country to offer the drug.
Akashi Therapeutics, Inc., announced encouraging interim results of its Phase 1b/2a clinical trial of HT-100 (delayed-release halofuginone), an orally available small molecule to reduce inflammation and fibrosis while promoting the regeneration of healthy muscle fibres in boys with Duchenne muscular dystrophy (DMD). HT-100 represents yet another experimental therapy in the DMD pipeline that could lead to major improvements in managing the disease.
Pfizer announced that it is recruiting participants for a Phase 2 clinical trial meant to assess the safety, efficacy, and pharmacological parameters of its product, PF-06252616, in boys with Duchenne muscular dystrophy who are ambulatory. The clinical trial is registered under the identifier NCT02310763 and is titled "A Phase 2 Randomized, Double-blind, Placebo-controlled, Multiple Ascending Dose Study to Evaluate the Safety, Efficacy, Pharmacokinetics and Pharmacodynamics of Pf-06252616 in Ambulatory Boys with Duchenne Muscular Dystrophy."
Muscle wasting in muscular dystrophy may be reversible using a new approach developed though the collaboration of scientists in Italy, Israel, and the United Kingdom. The foundational research study engineered muscle tissue in the laboratory that could be integrated into the legs of mice who had undergone denervation or laceration of a specific leg muscle. Such research could lead to new treatment strategies that directly address one of the major impacts of muscular dystrophy on patients' health and quality of life.
BioMarin Pharmaceutical, a California-based biotech company, announced in 2015 that its experimental drug drisapersen (also known as Kyndrisa) — under development for the treatment of Duchenne muscular dystrophy (DMD) — was ready to enter the market pending approval by the U.S. Food and Drug Administration (FDA). Drisapersen was originally co-developed by GSK and Prosensa, but after Prosensa regained all rights to the experimental drug, the company was acquired by BioMarin Pharmaceutical, which is spearheading its continued development while the DMD community awaits the FDA's decision.
Be sure to continue to follow Muscular Dystrophy News daily throughout 2016 as it covers the latest  news and scientific developments in treatments — and eventually a cure — for the disease.