AOC 1001 improves measures of muscle strength in DM1 trial
More than 200 infusions of therapy have been given to date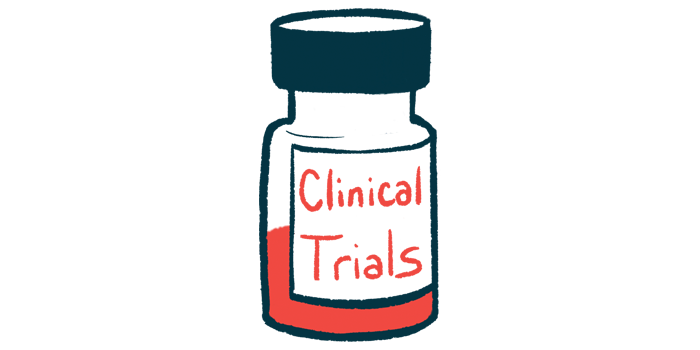 People with myotonic dystrophy type 1 (DM1) reported gains in measures of muscle strength after being treated with AOC 1001 in a clinical trial.
That's according to new data announced by Avidity Biosciences, the developer of AOC 1001. The findings "reinforce our belief in the potential of AOC 1001 to become an effective treatment option for people living with DM1, a devastating rare disease for which there are no treatment options available," Sarah Boyce, president and CEO of Avidity, said in a company press release.
DM1 is caused by mutations in the DMPK gene, which lead to an abnormally long messenger RNA (mRNA) molecule being produced that forms toxic clumps in muscle cells. AOC 1001 is designed to decrease the production of this mRNA. It's administered by infusion into the bloodstream.
"The AOC 1001 functional data coupled with the long-term favorable tolerability and safety data provide us with hope that AOC 1001 has the potential to help patients with DM1, who are in desperate need of treatments," said Nicholas Johnson, MD, a professor at Virginia Commonwealth University and lead investigator of the clinical trial.
Recommended Reading
Details of MARINA, MARINA-OLE
The Phase 1/2 clinical trial MARINA (NCT05027269) enrolled 38 adults with DM1. A few participants received a single infusion of AOC 1001 at a low dose of 1 mg/kg, while the rest were given three infusions of a placebo or AOC 1001 at 2 mg/kg or 4 mg/kg.
All 37 participants who completed MARINA continued into an extension study called MARINA-OLE (NCT05479981), where they are being treated with AOC 1001 at 2 mg/kg or 4 mg/kg.
The U.S. Food and Drug Administration (FDA) had the study on a partial clinical hold after serious health issues were reported in one participant given 4 mg/kg. The FDA recently eased the hold, clearing Avidity to double the number of patients being given the high dose.
More than 200 infusions of AOC 1001 have been given so far. The most common side effects reported are pain associated with the infusion in 22% of patients, as well as headache or pain in the limbs, each reported in 16% of patients. One instance of mildly elevated liver enzymes was reported, but was resolved.
One patient in the MARINA program developed anemia (low red blood cell counts) that caused noticeable symptoms, but didn't require treatment. Other patients with detectable anemia on lab tests haven't reported any notable symptoms related to this side effect.
None of the participants in MARINA-OLE have discontinued so far, according to Avidity.
Gains in DM1 symptoms
Patients treated with AOC 1001 have seen improvements in multiple measures of muscle function, including tests of grip strength, Manual Muscle Testing (MMT) composite scores, and Quantitative Muscle Testing (QMT) scores, the company reports.
Measures of mobility, such as the time it takes to walk 10 meters (about 33 feet) and of myotonia (an inability to relax muscles, a classic symptom of DM1), also have improved, according to Avidity. The company didn't specify exact values of improvement for these measures in its press release.
"The new AOC 1001 data presented today demonstrating improvements in muscle strength and patient reported outcomes add to the previously reported positive top-line data showing improvements in myotonia and mobility. The AOC 1001 data continues to be quite remarkable with consistent improvements across multiple functional endpoints," Johnson said.
Avidity expects to announce efficacy data from MARINA-OLE next year, the company is planning a Phase 3 clinical trial to further evaluate AOC 1001 in DM1, based on data from these trials.
"With this robust data package, we are finalizing the Phase 3 study design and global regulatory path for AOC 1001 and look forward to sharing a first look at efficacy data from the MARINA-OLE study in the first half of 2024," Boyce said.
Avidity also is developing AOC 1044, an experimental treatment for Duchenne muscular dystrophy (DMD) amenable to exon 44 skipping, and AOC 1020, an investigational therapy for facioscapulohumeral muscular dystrophy (FSHD). Both are currently in early clinical trials.
"In addition to our DM1 program, we continue to advance our DMD and FSHD clinical development programs and plan to report data from all three of our programs by mid-2024 while continuing to expand our discovery and development pipeline," Boyce said.