FDA puts AOC 1044 on fast track as Duchenne therapy
Avidity Biosciences still recruiting for trial of the potential exon 44-skipping treatment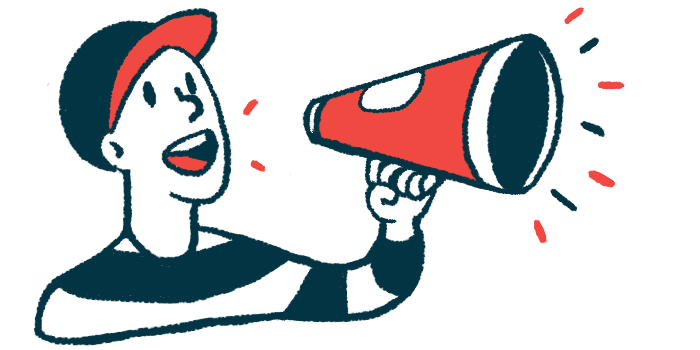 AOC 1044, an investigational exon 44-skipping therapy for Duchenne muscular dystrophy (DMD), has been granted fast track status by the U.S. Food and Drug Administration (FDA).
The designation is intended to accelerate the therapy's development and expedite its approval by providing more frequent meetings with the FDA and discussions about the development plan. If certain criteria are met, the treatment may be eligible for accelerated approval and priority review, which should shorten the time taken by the FDA to decide whether to approve AOC 1044.
"It is very encouraging to receive FDA Fast Track designation as it further validates the potential of AOC 1044 to target the underlying cause of DMD44 and the importance of bringing people living with this devastating disease an effective treatment option," Steve Hughes, MD, said in a press release. Hughes is chief medical officer at treatment developer Avidity Biosciences,
In Duchenne, a mutation in the DMD gene disrupts the production of dystrophin. Most DMD-causing mutations lead to one or more exons — the sections that code for the protein — being deleted from the gene sequence.
Dystrophin production can be restored by skipping certain exons, allowing the rest of the gene to be properly read.
AOC 1044 belongs to a new type of RNA therapeutics — called antibody oligonucleotide conjugates (AOC) — being developed by Avidity. AOC 1044 is produced by attaching an antibody that binds the transferrin receptor 1 (TfR1), which is intended to deliver the therapy to the skeletal and heart muscle cells, to a lab-made DNA analog molecule that targets exon 44.
Once inside the cell, AOC 1044 enables the protein production machinery to make a shorter-than-normal, yet functional version of dystrophin.
According to Avidity, preclinical studies showed that a single intravenous (into-the-vein) dose of AOC 1044 increased the production of working dystrophin protein in skeletal muscle and heart tissue.
A Phase 1/2 clinical trial, called EXPLORE44 (NCT05670730), is currently testing it against a placebo in healthy volunteers and DMD patients with mutations amenable to exon 44 skipping.
Enrollment is still open with a target goal of 40 healthy volunteers and 24 DMD patients, ages 7 to 27.
In part A, a total of five groups of healthy participants will be assigned to single ascending doses of AOC 1044 or a placebo. In part B, three groups of DMD patients will be assigned multiple ascending doses. AOC 1044 will be administered three times in this part.
The trial's main goal is to assess AOC 1044's safety and tolerability. Additional goals include its pharmacokinetics — how it moves into, through and out of the body — and pharmacodynamics (its effects on the body). The effectiveness of exon skipping and dystrophin protein production also will be assessed. An extension study will follow for those willing to join.
"We will continue to work closely with the FDA as we advance AOC 1044 and look forward to the anticipated data readout from the healthy volunteer portion of our Phase 1/2 EXPLORE44 clinical trial later this year," Hughes said.
AOC 1001, AOC 1020 on deck
The company also is developing AOC 1001 for myotonic dystrophy type 1, and AOC 1020 for for facioscapulohumeral muscular dystrophy (FSHD).
"This recognition also means that now all three of our clinical-stage programs have Fast Track status, further reinforcing our efforts to make a profound difference in people's lives," Hughes added.