DYNE-101 receives orphan drug status for DM1 in Europe
ACHIEVE Phase 1/2 clinical trial now recruiting in EU, UK, New Zealand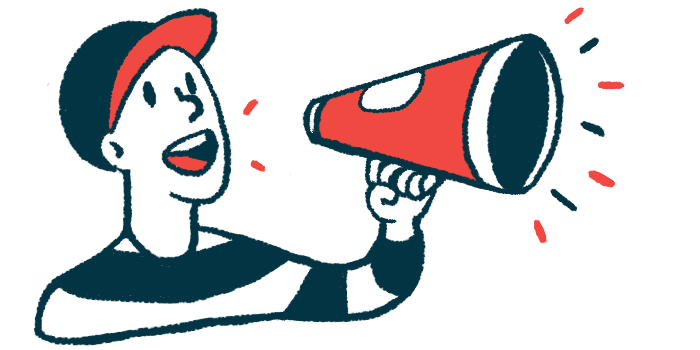 Dyne Therapeutics' investigational therapy DYNE-101 has been granted an orphan drug designation by the European Medicines Agency (EMA) for myotonic dystrophy type 1 (DM1).
The designation is meant to support the development of potential therapies for rare, life-threatening, or chronically debilitating diseases. The benefits include reduced fees, clinical protocol assistance, and market exclusivity for 10 years upon regulatory approval.
"We are pleased to receive orphan drug designation from the EMA for DYNE-101, further supporting our efforts to develop a potentially transformative therapy for DM1," Wildon Farwell, MD, chief medical officer at Dyne, said in a press release. "The DM1 community has waited far too long for a therapy that addresses the underlying cause of this devastating rare muscle disease."
"We are committed to advancing DYNE-101 as quickly as possible and anticipate our first clinical data readout from our ACHIEVE trial later this year," Farwell said.
DM1 marked by muscles that are weak, unable to relax after contraction
DM1, a form of muscular dystrophy, is caused by mutations in the DMPK gene that lead to an abnormally long messenger RNA (mRNA) — the intermediary molecule that carries instructions from a gene to make a protein. Such long mRNA segments form toxic clumps in cells, primary muscle cells, ultimately driving DM1 progression. The disease is marked primarily by progressive muscle weakness and muscles unable to relax after a contraction (myotonia).
DYNE-101 consists of an antisense oligonucleotide (ASO)-antibody conjugate that works to target and reduce the toxic build-up of DMPK mRNA in muscle cells. ASOs are lab-made molecules designed to be complementary to a specific region in the premature mRNA, altering the mature mRNA and the resulting protein. To help gain access to muscle cells, the ASO is attached to an antibody that binds to a muscle cell receptor.
By rescuing the normal mRNA processing of DMPK, the therapy is expected to potentially halt or even reverse the disease, according to Dyne.
DYNE-101 is being tested in the ACHIEVE Phase 1/2 clinical trial (NCT05481879). This registrational trial — designed to obtain sufficient data to support regulatory approval — seeks to recruit about 72 adults, ages 18 to 49, with DM1. Recruitment is underway at clinical sites in France, Italy, the Netherlands, New Zealand, and the U.K. Early results are expected to be released in the coming months.
ACHIEVE is evaluating the safety and tolerability of multiple doses of DYNE-101, delivered into the vein (intravenously). Pharmacodynamics (the effects of a compound on the body) and pharmacokinetics (the movement of a medicine into, through, and out of the body) will also be assessed, as well as measures of muscle strength and function.
Open-label and long-term extension studies to follow 6-month treatment period
After a screening period of up to eight weeks, participants are randomly assigned to receive a placebo or multiple ascending doses of DYNE-101 — 1.8, 3.4, 6.8, and 10.2 mg/kg — for 24 weeks (about six months).
This will be followed by an open-label extension, where all patients will receive DYNE-101 for 24 weeks, and then by a long-term extension period, with treatment for 96 weeks (nearly two years). In both of these periods, participants will receive the highest dose that's deemed safe and tolerable.
Preclinical studies showed that DYNE-101 reduced the toxic accumulation of DMPK mRNA and reversed myotonia in animals. In non-human primates, the therapy showed a favorable safety profile and enhanced distribution in muscles.
Besides DYNE-101, Dyne is developing other therapies, including DYNE-251 for Duchenne muscular dystrophy and DYNE-301 for facioscapulohumeral muscular dystrophy.