EDG-5506 Reduces Key Biomarkers of Muscle Damage in Early BMD Trial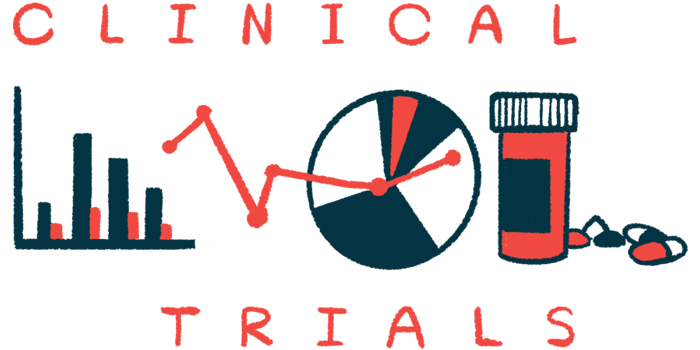 The experimental oral therapy EDG-5506 is generally safe and results in rapid and profound reductions in the levels of muscle damage biomarkers in men with Becker muscular dystrophy (BMD), top-line data from a Phase 1b clinical trial show.
"We believe the magnitude of reduction in multiple key biomarkers of muscle damage in adults with BMD after only two weeks of dosing is unprecedented," Kevin Koch, PhD, president and CEO of Edgewise Therapeutics, which is developing the therapy, said in a press release.
"We expect EDG-5506 treatment to lead to reduced muscle damage, the root cause of dystrophinopathies, and ultimately improve function in individuals with BMD and DMD [Duchenne muscular dystrophy]," Koch added.
Dystrophinopathies refer to neuromuscular conditions caused by mutations in the DMD gene that include DMD and BMD, a milder form. The DMD gene provides the instructions to produce dystrophin, a protein that helps to protect muscle cells from being damaged during movement.
According to the company's recent webcast, in which the Phase 1b findings were discussed, Edgewise plans to launch a Phase 2 trial in BMD patients in the coming months and a second Phase 2 trial in children with DMD in the second half of the year.
"We're also excited to announce that we are in the process of enrolling our follow-on open label study (ARCH), and we have been gratified by the excellent response from all participants from the Phase 1b as well as new participants," said Joanne Donovan, MD, PhD, Edgewise's chief medical officer.
ARCH (NCT05160415) will assess the three-month safety, pharmacokinetics, and effects on muscle injury biomarkers of 10 mg of EDG-5506 in the seven BMD patients who completed the Phase 1b trial (NCT04585464). Pharmacokinetics refers to the therapy's movement into, through, and out of the body.
Additional men with BMD will also be enrolled at the Rare Disease Research Center, in Atlanta.
EDG-5506 is a small orally available molecule that targets the underlying cause of muscle dystrophy by halting the use-driven muscle fiber damage and scar tissue buildup that lead to muscle weakness and wasting.
Specifically, it works by suppressing myosin, a protein involved in muscle contraction, in muscle fibers susceptible to contraction-driven damage in BMD and DMD due to dystrophin deficiency.
By selectively limiting damage in susceptible muscle fibers to a level sufficient to prevent muscle breakdown, EDG-5506 is designed to preserve muscle function in a broad range of patients with rare neuromuscular disorders, according to Edgewise.
The therapy received fast track status in the U.S. for the treatment of BMD, a designation meant to accelerate its regulatory review process.
Promising findings in mouse and dog models of muscular dystrophy prompted the launch of the first-in-human Phase 1 trial to evaluate EDG-5506's safety, tolerability, and pharmacological properties.
The study's Phase 1a portion was designed to test single and multiple ascending doses of the therapy against a placebo in healthy adult volunteers to determine its optimal dose. In its Phase 1b portion, seven men with BMD were randomly assigned to receive a once-daily dose of either the selected solid formulation (20 mg; five patients) or a placebo (two patients) for 14 consecutive days.
Newly announced Phase 1b results showed that EDG-5506 was generally well-tolerated, with no serious adverse events, treatment discontinuations, or dose reductions. Adverse events were mild, temporary, and similar to those observed in healthy volunteers.
The most common adverse event, observed in all seven men, was mild, self-resolving dizziness. The second most common, reported in two EDG-5506-treated patients, included euphoric mood and musculoskeletal stiffness.
Similar to observations in the trial's healthy volunteer portion, the experimental therapy did not affect the patients' grip, shoulder, or hip strength.
EDG-5506 treatment also resulted in blood and muscle exposures generally consistent with those observed in healthy volunteers. Muscle exposure exceeded levels predicted to provide meaningful clinical benefit, highlighting a robust target engagement consistent with EDG-5506's strong binding to myosin in target muscle fibers.
Moreover, EDG-5506 led to a significant and time-dependent reduction in the levels of key biomarkers of muscle damage, closely approaching or reaching the normal range. Creatine kinase and fast skeletal muscle troponin were found to be the most sensitive muscle damage biomarkers to EDG-5506 treatment, being reduced by 71%–83% to levels close to those of healthy volunteers.
Further analysis showed that increased biomarker levels in BMD patients relative to healthy people at the beginning of the study correlated with robust drops following treatment, suggesting a broad normalization of the BMD molecular signature.
"The robust reduction in muscle damage biomarkers observed in BMD suggests EDG-5506 may normalize the excessive stress observed in dystrophic muscle, ultimately preserving muscle function and preventing disease progression in muscular dystrophies," Edgewise noted in the webcast.
Craig McDonald, MD, a neuromuscular specialist and a professor and chair of the department of physical medicine and rehabilitation at the University of California, Davis, said: "I am encouraged by the EDG-5506 Phase 1b clinical data in individuals with BMD, for which there are no approved treatments."
"I look forward to working with fellow investigators and the BMD and DMD communities in the upcoming Phase 2 trials of EDG-5506," he added.
Edgewise also plans to launch a BMD natural history study in the coming months to assess the disease's natural course. This type of information is key to understand the condition better and define relevant outcome measures to be used in clinical trials that test experimental therapies. These observational studies may also serve as external "controls" to interventional clinical trials.