EDG-5506 Fares Well in ARCH Clinical Trial
Experimental therapy improved motor function of men with Becker MD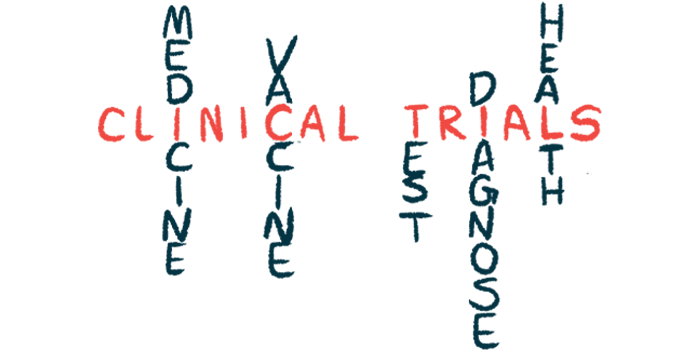 Four months of treatment with the experimental oral therapy EDG-5506 reduced markers of muscle damage and improved measures of physical function among men with Becker muscular dystrophy (BMD) in the Phase 1 ARCH clinical trial, new data show.
Edgewise Therapeutics, the company developing EDG-5506, recently launched a Phase 2 clinical trial called CANYON (NCT05291091) to further test the therapy in males with BMD. The study is currently enrolling participants at the University of Massachusetts. Edgewise also is planning to launch a trial to test EDG-5506 in Duchenne muscular dystrophy (DMD).
"We continue to be encouraged by EDG-5506's safety profile and these interim 4-month data allow us to make some critical decisions on how to potentially accelerate our clinical programs in BMD and DMD," Joanne Donovan, MD, PhD, chief medical officer of Edgewise Therapeutics, said in a press release.
BMD and DMD are caused by mutations in the gene that provides instructions for making dystrophin. This protein normally helps to cushion muscle cells from damage due to muscle contractions. In BMD and DMD, muscle cells become more susceptible to wear-and-tear from contractions. EDG-5506 is designed to reduce the activity of myosin, a protein needed for muscle contraction, thereby reducing the damage to muscle cells.
The Phase 1 ARCH clinical trial (NCT05160415) enrolled 12 men with BMD. Seven patients previously had participated in a brief Phase 1 trial (NCT04585464), results of which indicated treatment with EDG-5506 rapidly reduced markers of muscle damage.
All participants in ARCH were treated with EDG-5506 at an initial dose of 10 mg per night for the first two months. Previously reported data indicated that EDG-5506 reduced muscle damage markers at the two-month timepoint. Specifically, levels of fast skeletal muscle troponin I were decreased by 68%, while levels of creatine kinase (CK) were lowered by 30%.
After the first two months, all participants were increased to a dose of 15 mg per night. After the four-month point, participants again were escalated to a dose of 20 mg per night.
The experimental therapy has so far been well-tolerated, with no participants reducing their dose or stopping treatment. The most common side effects reported have been dizziness, drowsiness, and headache.
After four months on EDG-5506, average levels of fast skeletal muscle troponin I were decreased by 74% compared to levels at the trial's start, and average CK levels were reduced by 29%.
NSAA scores improve
The average score on the North Star Ambulatory Assessment (NSAA), a measure of motor function for people with muscular dystrophy, increased (improved) by an average of 1.17 points after four months on EDG-5506. According to Edgewise, this markedly contrasts what is typically seen in untreated BMD, where NSAA scores usually decrease (worsen) at a rate faster than one point per year.
Of the 12 participants, nine reported NSAA scores that were stable or improved compared to the study's start.
"These early NSAA results, along with the steep decline in biomarkers of muscle damage, are very encouraging and highlight EDG-5506's potential to alter the course of the disease," said Kevin Koch, PhD, president and CEO of Edgewise.
Edgewise recently announced it had secured clearance from the U.S. Food and Drug Administration to begin a Phase 2 clinical trial that will test EDG-5506 against a placebo in approximately 27 children with DMD, ages 4 to 9.
The study, called LYNX, is expected to begin later this year. Its main goals are to assess EDG-5506's safety, pharmacological properties, and effect on markers of muscle damage after 12 weeks (about three months). After the initial placebo-controlled 12-week study, all participants will be treated with EDG-5506 in an open-label portion. The study will last one year total.