First BMD Patients Dosed in Trial of Oral Therapy EDG-5506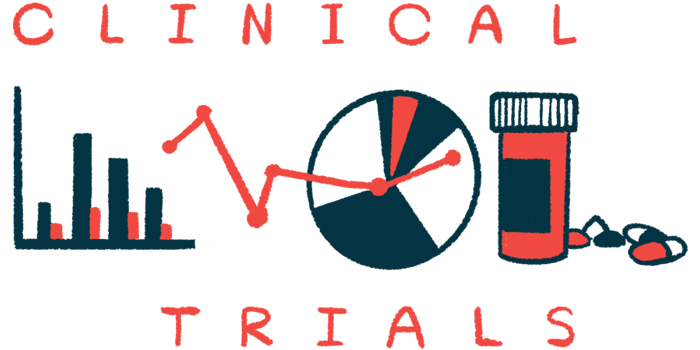 A Phase 1 clinical trial evaluating Edgewise Therapeutics' experimental oral therapy EDG-5506 in healthy volunteers and men with Becker muscular dystrophy (BMD) has dosed the first BMD patients.
The study (NCT04585464) is currently recruiting up to eight men, ages 18 to 55, with BMD at its single site in San Antonio, Texas; more information can be found here. Top-line data from these patients are expected by the end of the year.
The initiation of patient dosing followed newly announced evidence of EDG-5506's favorable safety and pharmacological profiles, as well as confirmation of its biological effect, in healthy volunteers. These findings were discussed recently in a company webcast.
"We are extremely encouraged by these multiple ascending dose data, which clearly demonstrate high levels of target engagement with a well-tolerated dosing regimen," Joanne Donovan, MD, PhD, Edgewise's chief medical officer, said in a press release.
"We are excited by the potential that EDG-5506 may serve as an oral treatment to decrease muscle damage, the root cause of DMD [Duchenne muscular dystrophy] and BMD, and we eagerly look forward to better understanding its full potential in future clinical studies," Donovan added.
These positive early findings in healthy volunteers also support the therapy's advancement into Phase 2 trials — anticipated in the first half of 2022 for BMD patients, and in the second half for children with DMD.
"We are working with urgency to forge ahead with the program and are enthusiastic about the potential of EDG-5506 to provide a meaningful therapeutic benefit for individuals with DMD and BMD," said Kevin Koch, PhD, Edgewise's president and CEO.
EDG-5506 is a small molecule being developed by Edgewise for BMD, DMD, and limb-girdle muscular dystrophy (LGMD) — neuromuscular conditions characterized by progressive muscle fiber damage and scar tissue buildup with contractions that leads to muscle weakness and wasting.
It is designed to stabilize fast-twitch skeletal muscle fibers and protect them from damage during contractions by suppressing myosin, a protein involved in muscle contraction, specifically in these fibers. Fast-twitch skeletal muscle fibers are those under voluntary control that allow faster movement of short duration, and which are susceptible to damage in BMD and DMD.
By selectively limiting contraction in susceptible muscle fibers to a level sufficient to prevent muscle breakdown, EDG-5506 is expected to preserve muscle function in a broad range of patients with rare neuromuscular disorders, according to Edgewise.
In mouse and dog models of muscular dystrophy, the therapy was previously shown to prevent a rise in creatine kinase (a marker of muscle damage) after exercise, with levels being similar to those seen in non-exercised animals.
Treated animals also showed similar physical performance and lower scar tissue formation in heart and respiratory muscles.
According to Edgewise, these preclinical findings suggest that EDG-5506 has superior disease-modifying potential relative to gene therapy and exon skipping treatment.
The therapy received fast track status from the U.S. Food and Drug Administration for the treatment of BMD. This designation is meant to accelerate the therapy's regulatory review process.
The Phase 1 trial is evaluating the safety, tolerability, pharmacokinetics, and pharmacodynamics of increasing doses of EDG-5506 in up to 152 adult healthy volunteers (Phase 1a) and eight men with BMD (Phase 1b).
Pharmacokinetics refers to the therapy's movement into, through, and out of the body, while pharmacodynamics comprises its effects on the body.
Healthy participants were assigned randomly to receive single or multiple doses of either the investigational therapy or a placebo, in a solid or liquid form. The effects of taking the treatment with food or on an empty stomach also were assessed.
Results from the 40 healthy adults who received multiple doses of either EDG-5506 (5 mg–40 mg) or a placebo for 14 days showed that the therapy was generally well-tolerated at all doses studied, with no serious adverse events, or abnormalities in lab, heart, or other vital sign tests.
The most commonly reported adverse events included dizziness and somnolence (drowsiness), which were mild in severity, temporary, and self-resolving. There were no treatment discontinuations due to adverse events. The occurrence of adverse events was generally reduced over time at doses projected to be therapeutic, suggesting tolerance development.
Importantly, there were no negative changes in healthy participants' voluntary grip, shoulder, or hip strength, and on alternate forms of myosin elsewhere in the body, such as the heart.
In addition, treatment at doses higher than 10 mg achieved muscle exposures well above those predicted to provide meaningful clinical benefit in humans, highlighting a robust target engagement consistent with strong binding to myosin in fast skeletal muscle fibers.
Results also showed a dose-dependent suppressive effect on induced involuntary leg twitches, an indirect measure of myosin suppression.
"These compelling observations provide preliminary evidence of a dose dependent, selective inhibition of fast skeletal muscle fibers following multiple doses of EDG-5506," Edgewise stated in the release.
In the study's Phase 1b part, up to eight BMD patients will be recruited to test a 20 mg solid formulation of the therapy against a placebo for 14 days.
This will mark the first time that EDG-5506's safety and pharmacokinetics, as well as associated changes in the levels of muscle damage biomarkers, will be evaluated in people with muscular dystrophy.
The company expects to initiate an open-label study for these BMD patients in the first months of 2022 to explore the above parameters over three months. A BMD natural history study also is anticipated to start later this year.